Round the clock assistance with essays of any difficulty level
Get expert help with papers of any discipline, deadline and topic.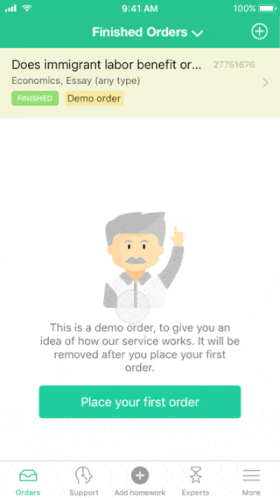 More than 500 experts & 14 disciplines to select from
Choose the expert you like based on rating, number of awards or written papers.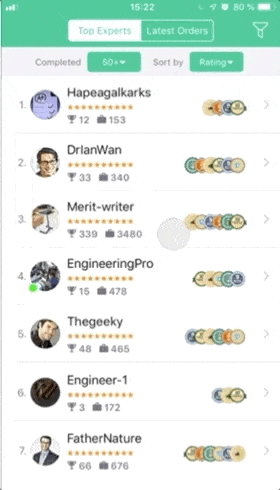 What our customers say
My savior

Every time I use this app, I get a good essay out of it. It is so nice to be able to pay so little and get an essay so great out of it.

So thankful for essay shark!

Working full-time and going to school full-time is hard, but with these experts I know that I will get a great paper written. It takes a lot of stress off of me. The fact that you are able to ask a writer to revise something if ...

For SOS situations

I tried to use the service for 3 times. And always it saved my life. Even when I had super tight deadlines. Every student must download it and give it a try!
Instant customer support
Our support team is ready to advice you at any question in a matter of minutes.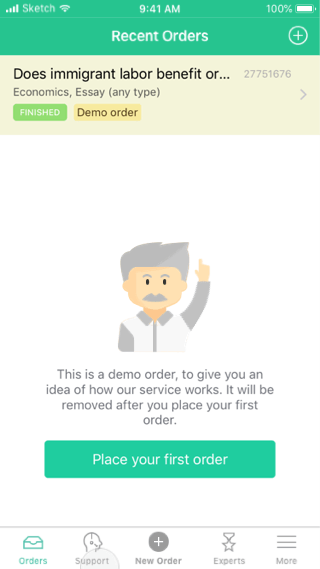 Mentioned in
Overall, EssayShark seems to be a great service that really has the potential to help students in all walks of life.

It's a simple, safe service that will no doubt be a lifesaver to many students.

The service is quick, safe, affordable and professional; in other words, exactly the opposite of college itself.

EssayShark - is an app that every student should check out.

Revolutionary for students from grade school to Ph.D. candidates.
Download free essay writing app to ease your studies
Essay writing is included in the programs of most institutions. We offer you to take advantage of our essay writing app which can help you with your assignment. The ability to write an essay assumes a fairly high level of language skills. And, only a few people own this art. We wish to give you the opportunity to use our application, which can be useful to you in life.
How to overcome essay writing problems via our app
Even the most successful student sometimes faces feelings of indecision and fear when receiving a writing assignment. The solution, however, is to use one of the apps for essay writing. It does not matter where you are: simply launch our application on your phone and place an order. Make the right decision and place your order in our app, as we have already gained a good reputation among students.
If you don't have a computer near, for you it will not be difficult to place an order using our writing app for students. If you prefer to work with a writer closely, you have an opportunity to contact him or her directly via chat. You can even request free revisions if you don't like something in the paper you receive. If you try to use our application for the first time, you won't be able to live without it in the future. As a result, you will get high grades without making any effort.
iOS writing app for students
You can also use our app if you use an iPhone or iPad. Using our application on iOS offers you the opportunity to spend your time as you like and order from any place you are located. The EssayShark app is user-friendly, so any information in it as well as the order system will be clear to you. You need to use our application if you want to get a well-structured essay and make sure that your paper will get a high grade.
What you will get from using our app
When you use our app to order an essay, you can be sure that it will be properly structured. It will have an introduction where key concepts are included, a body with solid arguments, and a strong conclusion. Also, you should know that our writers can write essays on any topic, and will be properly considered and researched.
Remember that our writers are professionals and they know how to select strong arguments that reveal the topic. Your teacher or professor will see that your paper presents an answer to a specific set of questions posed. So, the essay you receive from us will:
Demonstrate the answer to the question posed.
Show that an author understands the topic
Have the proper structure and will be written according to the format that is selected.
Confirm that the author has done research and refers to solid sources.
Be fully consistent with the topic.
Be concise and clear to the reader.
When you should start using our app
The earlier you start to think about using our essay writer app, the more time you will have to spend on more interesting things than essay writing. When you use our app, the assignments you get will not seem so difficult to complete. The same happens when you place an order on our site – however, the app is more suitable if you don't have the ability to use your computer or laptop. The important thing is that essay ordering has become more comfortable for everyone.
To begin with, it's best to fill in the order form with your requirements and the deadline. Try to include as many requirements as you can. This will give the writer ideas in which direction to move on. When you place an order, you will have an opportunity to select the writer you want. This distinguishes our application from other essay writing apps.
Essay writing app for android
For those who use Android devices, our essay app is useful: you can easily place your order in the fastest possible way. Start using our app by indicating the paper topic, discipline, and format of your essay. Use the same or similar wording as in the question that was assigned to you by your teacher or professor. Your topic will be considered by different writers and after they place their bids you can choose the most suitable one.
Why we are worth your attention
By using our service, you will gain from the following benefits:
More than just "writing." Our writers do research that is needed for high-quality academic writing, and our editors and proofreaders will take care of papers after they are written so that there will not be any mistakes.
Uniqueness. You will not find the same paper elsewhere, as our writers create papers from scratch.
Variety of options. Different types of papers can be done by our professional writers. There is no need to worry about your writing assignment whether it is an essay, a research paper, a dissertation, or anything else.
Reasonable prices. Any student can afford using our service or app, as our prices are not high – they correspond to the services we offer.
Fast speed. Our writers work fast, so you will receive a completed paper even before the deadline.
You should keep in mind that you are not an expert, not a professional writer – that's why you may not have the required writing skills to deal with your writing assignment. According to many teachers and professors, most students are not capable of writing high-quality papers. If you order an essay on EssayShark, our writer will demonstrate deep knowledge of the material and thoughtfully approach the problem. Do not worry about your personal information – it will be secure, and never passed to third parties. In fact, no one will know that you have used our service or app. Moreover, you can be sure that all of your instructions and recommendations will be strictly followed by our writer. You can avoid a low grade if you trust us and leave your assignment on our site.
Try our app right now to see that your paper can be written in the shortest possible time! Our goal is to make getting writing services more convenient for everyone.