Ask "Help With My Personal Statement" and
Uncover Yourself
Get higher chances to enter college easily with our personal statement assistance! When you don't know what educational achievements to include, our team is ready to help you. Write us more details in the order form so we can provide high-quality text about your personality. Break down your writing blocks with a specialist who highlights the best sides of you.
UNLOCK BETTER PAPERS
What's next?
Fill in the order form. Give precise instructions.


No need to pay at this stage.

Start receiving proposals from our writers within minutes and chat with them live.


You still don't have to pay at this stage.

Ready to select one of the writers? Deposit funds into your EssayShark balance so that a writer can work on your order.


Attention: You didn't actually pay the writer yet!

Watch your paper being written and pay your writer
step-by-step.


You still have full control: you pay only for what has already been completed.

Get exactly what you needed!
Why Enrollees Ask "Please, Write a Personal Statement for Me"
Future students are always looking for self-development. Still, writing a personal statement, they don't know what to emphasize. Mostly, asking a specialist to write a personal statement, a student wants to see clearly what they should include in their writings. Here are two more main reasons why they do so:
To sound confident
When enrollees need to represent themselves better, they should remember the necessary details about their educational achievements. Still, many of them don't know what to focus on. In this case, future students ask, "please, help with my personal statement," to get their questions answered.
To meet the teacher's request
We can introduce the best part of you without breaking admission rules. Enrollees who have guidelines on all necessary components they should include in their personal statements often don't understand how to organize them. However, when getting help with a personal statement from our service, learners get a better explanation of what the admission officer meant.
Fix These Issues When You Ask for Personal Statement Help
Don't have time

It is a known fact that people who want to study in specific programs have extra activities, jobs, or other responsibilities. We know it is life, but how can you finish your personal statement on a tight deadline if you are super busy? With our personal statement help online, future learners will cope with writing statements quickly. Even if you have other tasks to prepare for entrance exams, you will have enough time for them.

Lack of writing skills

People who want to apply for a degree in a recognized university should write compelling texts. They need to be ready for more writing tasks in classes. Moreover, teachers want to check their analytical and critical thinking skills in personal statements. For this purpose, it is better to ask for help with writing a personal statement so as not to make mistakes. Relying on an existing sample, you can create a powerful story and improve writing skills on your own.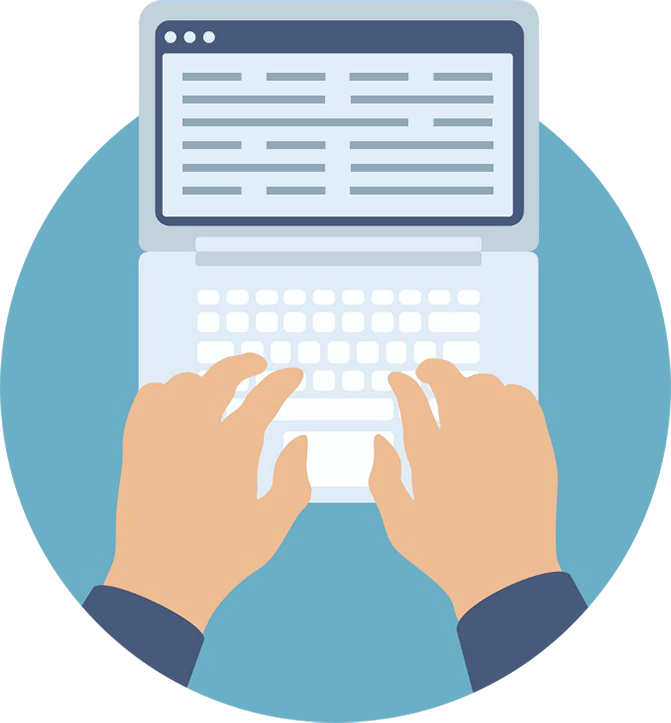 No original ideas

Any personal statement should be written based on an engaging story. Some learners include details about their upbringing, and others concentrate on public activities they participated in. Luckily, you are on a service that provides reliable help with personal statements and enriches each of them with a unique approach. No matter how often you request help, your specialist will manage it effortlessly.

Afraid of mistakes

A personal statement is the first text that your admission officer sees. Based on it, they build an impression about you as a future student. When you worry about what people think about you, it is better to ask for personal statement writing help from one of our specialists. They will assist you not only in how to represent yourself brilliantly but also make it all fit the academic requirements.
These four issues are fundamental gaps for students while entering any educational institution. Actually, facing challenges is OK and writing your personal statement is a great indicator of how you can cope with them while taking your course.
Mention in your presentation how you can overcome difficulties in education and why a certain discipline is interesting for you. Meanwhile, if you want to avoid issues writing text about yourself, please, message us, "write a personal statement for me," and we'll do anything possible to take your pains away.
Start Your Educational Journey With Our Personal Statement Help Service
With our universal personal statement help online you can meet several goals at once.
Any Format
Any Level
Any Subject
Any Deadline
You Are Four Steps Away From Prominent Help With Personal Statement
Complete filling in the order form by sending us the necessary details. Provide materials you want your essay writer to rely on and mention the number of pages. Make sure you put the correct deadline so your writer will finish your project in time. Think about what you want to see in a text about you. Remember, the more accurate instructions you send to us, the more effective personal statement assistance we deliver to you.
Our proficient writers will send you bids so you can choose the most suitable expert to cover your personal statement issues. Pay attention to experts' rates, awards, reviews about finished orders, price per page, and disciplines they work in. Select the best-matching specialist and write to them, "help with my personal statement." If you want to clarify something about your order, write them in direct chat on your account page.
Deposit the necessary amount of money into your personal page online. It will not be charged until you approve parts of your order. Check what the writer sends to you on your personal account page and pay only for those text sections you are fully satisfied with. This is an important indicator that shows we prepare comfortable and secure cooperation conditions. With us, you don't need to worry about efficient personal statement assistance.
Get ready for a personal statement in editable text document format. If you are happy with all you've received from our personal statement help service, you can freely pay the rest of the price for your order. Moreover, you can leave feedback about cooperation with us so we can become even better for our customers. Write to us what you like most and what brings you discomfort during the order process (if it happened so). Our team tries to do our best!
Hard to write about yourself? Personal statement help is an option!
Our Help With Personal Statements Brings You More Studying Benefits
Clear explanation
When you request, "write my personal statement," we know you mean, "I don't understand what to write here." For this purpose, an expert you choose will help you to complete a perfect personal statement sample based on your needs. You will know better how to format your further works, what qualities you need to rely on writing personal assignments, and what technical guidelines you need to follow.
Academic writing always has room for improvement. Therefore, getting an extended explanation from experienced writers will enhance your chances to succeed in studying.
Secured payment system
We know that every student who wants to get help with a personal statement is alert for scammers. Actually, it is a big deal today! Still, our service has enough factors to prove that we keep all cooperation stages safe. With us, you can be convinced our service is affordable and transparent. At our assignment writing service, you can get a text of the highest quality.
First of all, you can see we don't ask for unnecessary information on our website. Second, you send payments partially for your order, which means you don't need to pay until you are happy with the written part of the text. All transactions provided through our website are encrypted thanks to special databases, so you can be confident in our advanced security and safe storage. There are also no hidden financial operations you need to worry about.
Wide range of disciplines
At our service, you have plenty more subjects to choose from. Applying for any faculty, you can ask for help with writing a personal statement. Our experts will not leave a multidisciplinary mix-up in your projects. On the contrary, the author you select learns precisely your order instructions and relies on those studying aspects you want to emphasize.
For instance, if you apply for the psychology faculty, your expert will include qualities that will help you in studying psychological subjects. Otherwise, if you look for a more exact science delivery, tell our writer and get a personal statement with task-solving examples.
Real writers
We have a large variety of writers. Each expert demonstrates their background with certificates and other extra tests. We want to leave you with no doubts that, at our admission essay writing service, you cooperate with real professionals. Just visit a personal writer's page to get acquainted with their achievements at our service and see for yourself what is impossible to gain with AI.
We don't hire robots because they can't understand all the nuances of your personal qualities. Moreover, only people can help people with improving others' knowledge. That's what our service does, providing not only help with personal statements but also writing assistance on science and arts.
EssayShark is a socially responsible writing service that wants to make education a little bit brighter! Just send us what you need in your request, "write my personal statement," and we will be happy to show you how to impress your admission committee. Still, remember, studying is not always as tough as you think. Consequently, our sharks are ready to bite those stereotypes!
Why choose us?
Writers
Experienced writers with the highest satisfaction rates.
Prices
Lowest prices on the market, no upfront payments.
Guarantee
Security, confidentiality, and money back guaranteed!
Ask for help with a personal statement and get trustworthy support in the admission process!