How to Write a Critical Essay

What is a critical essay
What do you think about when you hear the phrase "critical essay?" Most students associate the concept of a critical essay with the negative opinion about the creator and their creation, but that is only half-true. The critical analysis definition may be formulated as an academic paper designed to understand a certain written work. To speak as a professional essay writer, the adjective "critical" should be replaced by the term "evaluative" and be perceived both in a positive and negative meaning.
Essays of such types are usually subjective considering the text that usually stands behind them to provide personal opinions. Of course, this means a backed-up opinion, and not just saying you didn't like the book.
Video lesson on how to write a critical essay
After watching our informative video on YouTube, you will feel more confident about critical essay writing. Learn more about the critical essay outline, format, and how to follow the core academic standards. You will also find a list of great topics for your critical essay in our video lesson.
If you decide that you need more information about essays, you can consider reading the book "Essay Becomes Easy. Part II" that you can find on Amazon. In the book, you will find detailed guides on writing for seven different types of essays with two samples of each kind of paper, valuable checklists, secrets and tips, and much more.
Critical essay structure
You will notice that the structure for a critical essay is slightly different from a traditional 5-paragraph essay structure. Still, you should follow the three part structure, which includes the introduction with the thesis statement, the body and the conclusion.
Let's take a closer look at the details of writing of each part.
Background information. This is the obligatory part when you state the purpose of your work mentioning in the topic and sometimes why you decided to choose this topic.
Information about the work. The main feature of a critical essay is the absence of intrigue. In other words, from the very beginning you must indicate basic information about the subject of your critical evaluation, such as the title, author, publication information, statement of topic and purpose.
Summary. This part marks the beginning of the main body of the essay. If you want to draw parallels with the more tradition perception of essay structure. The summary is the fundamental part of the critical analysis. This part proves that you have completed at least part of a task – you have read, or seen or listened to the subject. Furthermore, it proves that you considered and analyzed the received information.
Interpretation. Finally the part for the sake of which everything was started. Your personal subject interpretation and honest opinions, whether they are negative or positive. Possible themes that may be addressed are the organization of the work, style of the work, the meaning pledged in work, and the methods and effectiveness of appealing to a particular audience.
Conclusion. Summarize all of your ideas. However, check if this part matches the introduction regarding ideas and arguments, as well as the general tone of the essay.
Stages of writing a critical essay
We have around eight stages of writing a critical essay. Here we go.
The choice. Think about the text, article, film, piece of musical play you want to analyze from a critical point. Be sure that you are totally informed about it before you start writing. It means that you should be familiar with the original, not just some reviews or critical essays written by others.
Critical reading. Pay attention that in this case the reading is used in a much wider context determined by the object of analysis.
Annotation. Note moments that cause you to be concerned or to take a critical look and include some questions that arise in a process of reading.
Preparation of future references. Search some relevant incredible materials to make your arguments sound more convincing.
The body writing. Start with the main and the most responsible part. Do no forget that each paragraph must correspond with one single point, for or against the thesis.
Summarizing. As you can see the stranger elements have not concluded in the previous step. But it is true, before writing the introduction, it is better to create a concluding part that sums up all the points and the argument.
The actual beginning. The introduction is written last to to make sure that it will respond to all of what you have said throughout the text.
Proofreading. The final step – reading, correction, edition, checking one more time, checking one more time again and your critical essay is done!
Critical essay topics
Now to give you a couple of ideas, we have prepared a list of good topics to choose while writing a critical essay.
A place of women in Nathaniel Hawthorne's literature
The concepts of families in Ancient Greek literature
The innocence and the evil in Harper Lee's To Kill a Mockingbird
The role of Willy Loman in Arthur Miller's play Death of a Salesman
"True love" in Jane Austen's Pride and Prejudice
The "real monster" of Mary W. Shelley's Frankenstein
The hidden meaning in the paintings of René Magritte
Pop-up ads in web advertising
Suicide in the works of Émile Durkheim
Mass media liberal bias
Eyewitness memory to recall a crime is infallible
Economic development since 1950
Lost Generation: cause and benefits
United Nations and the environment
Criticizing Donald Trump's inauguration speech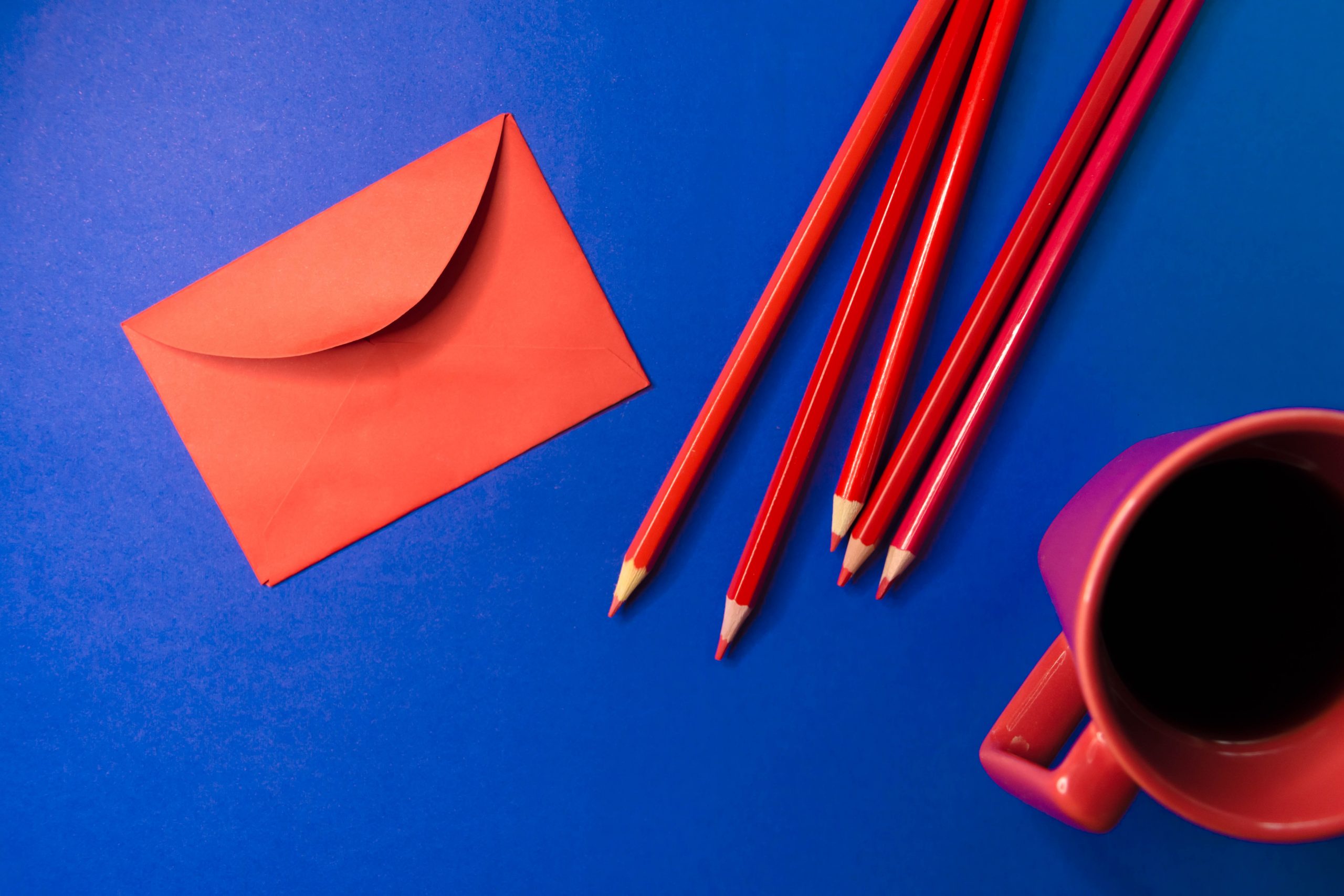 Photo by Lucas George Wendt from Unsplash
Mistakes to avoid while writing a critical essay
The biggest mistake with which even the most experienced writers are faced is the fear of a blank list. You do not know what to write first and make a big mistake — you stop trying to write. Remember, it does not matter where you start: most importantly, do not stop writing and do not worry about style and spelling.
Do not use a strong language or repetition, it will be enough to support the claims with evidence without excessive emotions.
Do not appeal to the current fashion in the thoughts. Note that an effective critical essay should address the reader's sentiments and logical thoughts.
Avoid making points that do not reveal your opinion fully: however, remember that even such statements should be argumentative enough.
Do not use informal language while writing academic papers. In spite of the fact that a critical essay is a subjective type of paper, the style of language should be argumentative enough to defend the position.
Do not omit the direct quotes from the original text and relevant papers. The main mistake that accompanies this one is the use of unreliable and sources that do not meet the criteria to be up-to-date.
Do not use too many negative sentences. You should remember that a critical essay does not equate to a negatively colored essay — it can be positive as any other type of essay writing.
Do not replace the thesis and arguments with facts, data, and other sources of evidence.
Avoid a weak thesis statement that only states the broad opinion. For example, the sentence "The Great Gatsby is a great example of American literature" is weak, while "The Great Gatsby captures the essence of America's Jazz Age in its decadence, materialism and ultimately, its tragic emptiness" emphasizes the main idea of the future paper and is specific enough.
Using new material in the conclusion is one more mistake that writers should try to avoid.
Now that you have acquainted with the definition of the critical essay, it's structure, tips of writing and what mistakes to avoid, you can check out your essay once again to be sure that it will be the best it can be and deserves an excellent grade.
Critical essay writing checklist
Here is a critical essay writing checklist.
– Is there an introduction with an attention gatherer that grabs the interest of the audience? Is the thesis statement clearly stated and described as well?
– Ask whether the main points reflected by the topic sentences are supported with concrete and detailed examples. Do the main points relate to the thesis directly?
– Are topic sentences clear and do all of them relate to the thesis? Do the rest parts of the body paragraphs support each of the topic sentences? Is there enough evidence, which means that there is no need for additional examples or details?
– Think whether the examples you have used were the best. What are the weaknesses of your examples? Are there any ambiguities?
– What are the strengths and weaknesses of your arguments? Were the arguments clear?
– Is there logic in the presentation of ideas through the whole paper? Check whether transitions are used appropriately, vary with structure, and are not limited to their usage only in the topic sentence.
– Check the balance between descriptive and critical elements of writing. Do not forget that a critical essay is not a retelling of a book, so ask yourself whether this essay is your analysis, your interpretation, and your presentation of the ability to think critically.
– Does the conclusion make sense? Does the conclusion have a distinct ending rather than simply an abrupt stop?
– Is your critical essay free from wordiness, clichés, and gender or race biased language? Does the text contain an appropriate vocabulary, and use active over passive voice?
Read this great critical essay sample and see the core aspects
After reading the article above, we hope that you already have a vision of the main peculiarities of critical essays. In addition, we recommend you go through this critical essay example, and also check this perfect critical essay sample.
Critical Essay – The Innocence and the Evil in Harper Lee's To Kill a Mockingbird
When it comes to the moral character of characters in To Kill a Mockingbird, the focus is on the question of whether or not people are fundamentally good or wicked. By dramatizing Scout and Jem's transition from a perspective of childhood innocence, in which they assume that people are good because they have never seen evil, to a more adult perspective, in which they have confronted evil and must incorporate it into their understanding of the world, the novel approaches this question. Tom Robinson and Boo Radley, two innocent characters, are devastated because they are unprepared for the evil that they face because of their lack of knowledge of prejudice, intolerance, and ignorance (Lee). This is one of the book's most prominent subthemes. Even Jem is a victim of his own awareness of the evils of racism during the trial. Jem's confidence in justice and humanity has been severely wounded, and he sinks into despair. Scout, on the other hand, is able to preserve her basic faith in human nature in the face of Tom's conviction (Lee).
Scout loses her innocence to varying degrees as she learns from the grownups in her life. As she looks up to her father, Atticus Finch, the most, she picks up many life lessons from him. She also learns a lot from her instructor, Miss Caroline, early on in the story about how the adult world operates (Lee). Scout learns a lot from Boo Radley in the story, and he plays a big part in that.
The mockingbird becomes a symbol of innocence in this narrative of innocent victims of wickedness. Therefore, it is wrong to murder a mockingbird. It is common knowledge that several characters in the novel may be recognized as mockingbirds, innocents who have been harmed or destroyed by evil. According to Mr. Underwood, once Tom Robinson is shot, he compares his death to "the mindless murder of songbirds," and towards the end of the book Scout believes that injuring Boo Radley is like "shootin' a mockingbird" (Lee). In addition to this, Miss Maudie informs Scout that "Mockingbirds don't do anything except singing their hearts out for us," as she puts it (Lee). Killing a mockingbird is thus a sin. They are particularly susceptible in the prejudiced society of Maycomb, which frequently treats the pure innocence of infancy severely because Jem and Scout have the last name Finch.
It is a good indicator of how far they have progressed from childlike innocence to mature morality. Until the end of the novel, Boo is nothing more than a source of childish superstition. They begin to see him as a real person when he leaves them gifts and fixes Jem's clothes. The fact that he becomes totally human to Scout at the conclusion of the book shows how much she has grown as a person as sympathetic and understanding (Lee). It is difficult for Atticus to convey to his children that the world is not always fair, but he does his best. Atticus teaches Scout and Jem to treat all people with respect, even though most of the town harbors racist views toward African Americans (Lee). Boo is one of the book's most significant mockingbirds; he is also a representation of the goodness that dwells inside individuals. Despite his past trauma, Boo's interactions with the youngsters are governed by the sincerity of his heart (Lee). Boo shows to be the ultimate emblem of good by protecting Jem and Scout from Bob Ewell.
It is difficult for Atticus to convey to his children that the world is not always fair, but he does his best. Atticus teaches Scout and Jem to treat all people with respect, despite the prejudiced sentiments of the rest of the town.
Works Cited
Lee, Harper. To Kill a Mockingbird. New York: Warner, 1982. Print.
You often ask us these questions about a critical essay
1. What is a critical essay format?
If you are assigned to write a critical essay, you must follow a particular way of arranging the text. Usually, you must create a paper following one of the three academic formatting styles: APA. MLA, and Chicago/Turabian. Each format has its unique aspects in arranging sources, citations, fonts, paragraphs, and more.
2. How many paragraphs are in a critical essay?
A standard essay of any type must contain at least five paragraphs. Assuming that one of them will be an introduction and the other one will be a conclusion, there are at least three paragraphs left for the body. The optimal number of sections for a critical essay is five to eight.
3. What is the difference between an essay and a critical essay?
Each type of essay has its peculiarities, so each essay is different and cannot be written without considering its core aspects. For a critical essay, exposing strengths and weaknesses of the subject are essential.
4. What skills do you need to write a critical essay?
Among the core skills required to write compelling critical essays are sourcing skills and time-managing skills. A student should know how to present his or her thoughts and arguments. Moreover, formatting and referencing skills are necessary.
Need assistance with a critical essay?
It is obvious that writing numerous papers is a challenging task. Students often require help with voluminous essays. Moreover, to cope with a critical essay, deep sourcing skills and writing experience are required. If you cannot finish a critical paper by yourself, we are here to help you. In addition to useful tips and video lessons, you have an opportunity to order professional help from our writers. By completing the form on our site, you will promptly start getting bids from authors who are proficient in critical writing. Turn to us anytime you need assistance and get qualified solutions.
Photo by Joanna Kosinska from Unsplash