How to Write a Good CV and Impress HR Managers

Writing a curriculum vitae is the process of preparing a ticket to your future life while applying to a new job. If you want your candidature to be considered, you ought to know how to write a CV and make it attractive to the interviewer. This is an advertisement for your experience and skills, which can be useful in this position, so do your best to secure yourself in your career. Check out our guide on how to write a good CV for a job and be ready for new job offers!
How to write a CV: basic information to include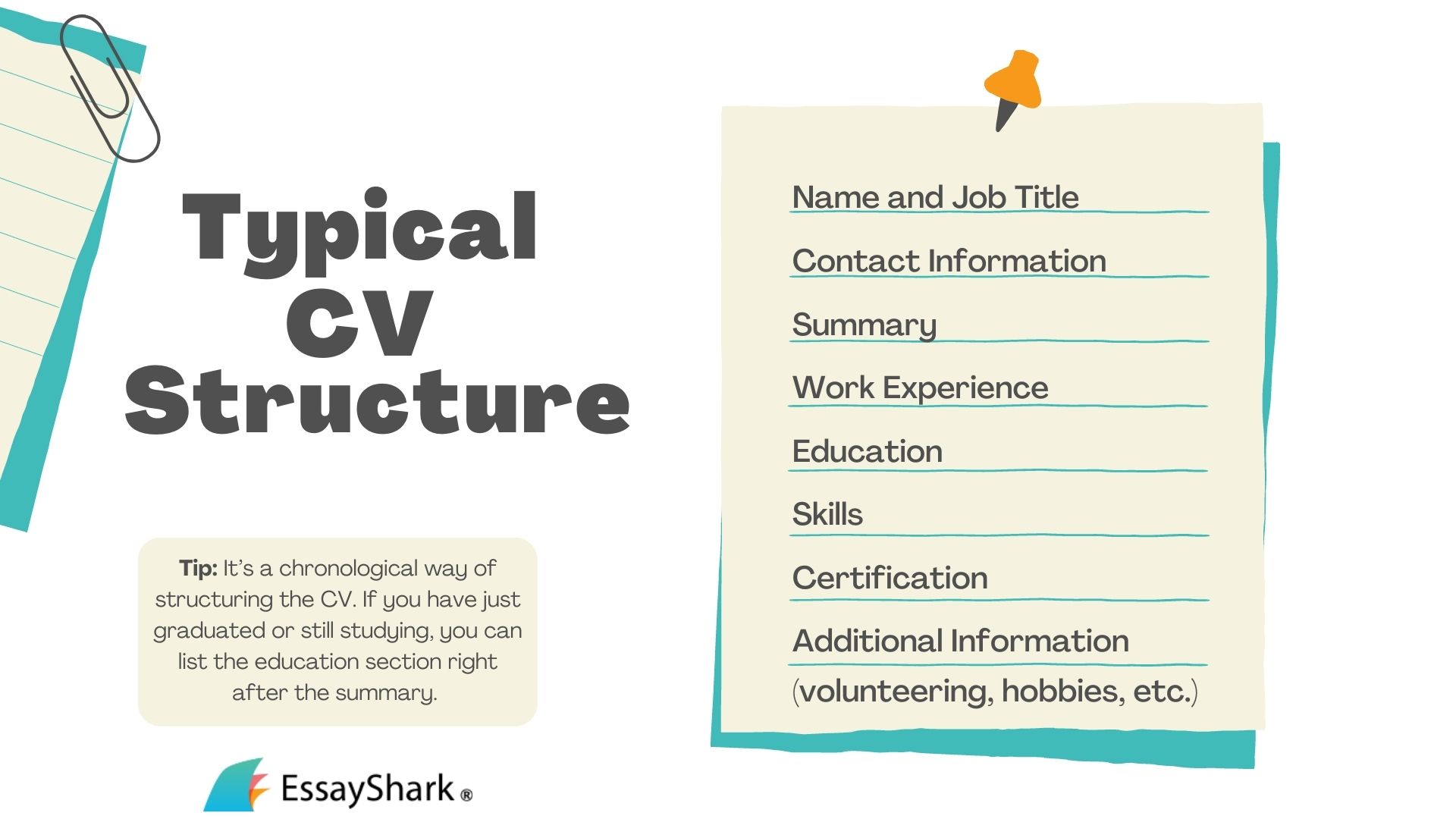 Personal data. List your full name, phone number, address, email, and social profiles (if needed for a particular vocation – for example, if you are going to work in the digital sphere). There is no need anymore to mention your age and date of birth due to age discrimination cases.
Summary. Briefly restate your experiences, qualifications, and achievements to grab the attention of the reader.
Example: Professional crisis marketer with experience in management and six years experience growing conversion rates for a top New York business school. Seeking to plan and implement a new marketing campaign for ABC company.
Previous places of work. You should mention work experience that is relevant to the job you want to get. For example, if you want to work as a lawyer, your student experience as a bartender won't impress anyone. Don't compose a list of your responsibilities – add some impressive numbers!
Example:
Sales Associate
June 2010–April 2013
XYZ Company, New York, NY
Worked with customers from five countries: France, Canada, Morocco, UK, and USA.
Achieved 95% customer satisfaction rate.
Managed to exceed sales target for the year by 15%.
Tip. Don't forget to appropriately title this section: work experience, work history, professional experience, experience, employment history, etc.
Education and qualifications. As well as with work experiences, you should include only training and qualifications that are relevant to this job:
Example:
Harvard University, Cambridge, MA
Master of Advanced Study
Graduated in 2009
Your hobbies and interests. This section will help your employer to take a closer look at your personality. The study has shown that employees look for professional matching and similarity in lifestyle and experience. Think of the things that make you unique.
Example:
– Blogging. Whether you are applying for a position in a corporation or a small start-up, communication will be a significant part of your work. Employers are seeking professionals and persons who can communicate effectively within a team.
– Yoga. If you do yoga regularly, you improve both stamina and steadiness. For employers, you will stay in the light of a stress-resistant person who can easily handle stressful and problematic situations.
– Playing musical instruments. Learning to play the piano or guitar takes a person to stay focused, committed, and highly motivated. Moreover, you will present yourself as a broad-minded person.
– Sports. Being fond of team sports like football will signalize that you are a good player in a workgroup. Also, you may better fit into the team interested in playing or watching sports.
Extra data. This includes reasons for changing jobs, or some gaps in your working experience.
References. The perfect amount is two or more.
How to write a CV: tips to follow
When writing a curriculum vitae, one should stick to the main rules, including the following:
Read the description of the job position carefully. Make sure you understand the requirements and responsibilities of the applicants.Moreover, every job description has keywords that characterize the required candidate's skills. Typically, human resource managers use ATS (applicant tracking systems) which help them identify resumes with key features. Write them out and include them in your CV. But be careful not to overuse those keywords.
Tip. You can use browser extensions and other applications to help analyze job descriptions. For example, you can try the Jobalytics extension for Chrome.
Write an outline of your CV – prepare a heading with general information and think what facts you are going to include. Don't forget to mention the title of the job you are applying for clarity. Write it at the beginning so the recruiting manager and special programs will quickly identify you as a prospective candidate.
Mention any personal experiences that apply to the position you are trying to gain – internships, courses, freelance jobs, volunteer work, and so on.
Organize these experiences in proper blocks. For example, if you have finished courses and got a certificate, you include them in the "Certification" block right after information about education.
Take care of the proper format. Tracking systems typically recognize MM/YYYY, MM/YY or Month YY format, so use such format for defining dates in your CV (e.g., 04/12, 04/2012, April 2012). Also, mention how you format URLs (portfolio, personal website, LinkedIn, etc.). Always include full links and add a hyperlink.
Describe your positive personal strengths – present three to six of them. Make sure that these qualities are important for this job:
Example: Teacher
Commitment
Community involvement
Conflict management
Include information about your computer literacy level – programs, applications, software, graph editors, etc.
After writing a curriculum vitae check it out for mistakes – proofreading is one of the most important steps in the writing process. Make sure it looks well-structured and short. Read your CV several times and ask someone to read it with fresh eyes.
Tip. Try proofreading services like Grammarly to check your CV for basic grammar and spelling mistakes.
Save your CV in a proper format. It is advisable to save the file in .docx or .pdf format. In any case, give preference to the format required in the job description.
Make sure that the file name looks correct. The file name should be less than 30 characters and not include file versions or special characters. It is advisable to use a dash or underscore to divide words instead of space characters(due to the ATS principles). Capitalize only first letters and never use Caps Lock; no one will appreciate it.
Example:
James John resume.docx
James-John-operation-manager-CV.pdf
Tip. Start naming your CV with your first name (the name given to you at birth). So that the recruiting manager will easily find your resume among other saved files, sorting them in alphabetical order.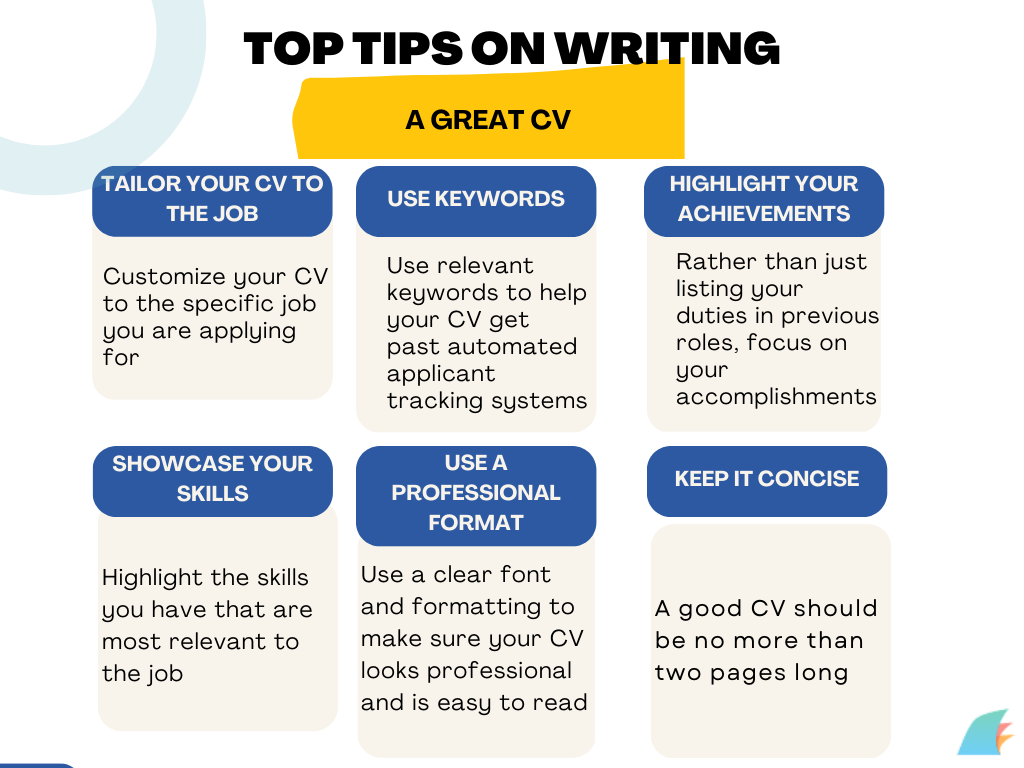 How to write a CV: typical mistakes
Need to include comprehensive and correct contact information. Make sure that you have included a valid phone number and email address. Recruitment managers will more likely reach you by phone, but sometimes they use emails or other means of communication.
One of the most significant points to know while writing a curriculum vitae is the absence of a particular format. You should decide yourself what to put emphasize on, but there are common mistakes you should avoid:
Lying in your CV and having the HR managers find out later that you wrote about yourself untruthfully. Be ready to prove your skills in the form of practice.
Using the words "I," "he," "she," or your name when you write about your achievements. Just state the fact.
GOOD: Achieved 95% customer satisfaction rate.
BAD: I/Nick/He achieved 95% customer satisfaction rate.
Writing a CV that is too long. Hiring managers have a lot of work to do and usually pay attention to CVs that are specific, factual, and short.

Defining the wrong aim for writing a curriculum vitae can lead to the rejection of your candidature. Explain why exactly you should be hired and how you can be useful to the company.
Using one CV for all companies and job positions. The first impression really matters, so work hard on each CV to make sure you meet the requirements and needs of the employee.
Phrases overuse. It's essential to make your CV look different from others. Did you know that you can say "self-motivated" in more than eight variations?
Tip. Use synonyms and related phrases to make your text more appealing. Browse the list of power phrases from Illinois University.
How to decide on skills for CV
Now it's time to look closely at your skills and determine whether they correspond to a particular job description.
Read the job description attentively. Every job position requires a specific list of skills — highlight keywords related to the critical features of an ideal candidate.
List your skills (industry-specific skills, hard skills, soft skills, and program proficiency.) Review your past work experience and the duties you performed in previous jobs.
Make up a list of relevant skills. Think about how to relate your skills to a particular position. Sometimes, you can paraphrase your skills to sound more professional and appropriate.
For example,
– Marketing skills: search engine optimization (SEO), social media marketing (Instagram, Facebook), and copywriting.
– Analytical skills: web analytics, data analysis, data mining.
– Language skills: Chinese (written and spoken), German
4. Incorporate appropriate skills to work history, education, or in summary. When describing the work experience section, include those skills that perfectly match the job requirements.
5. Attach certificates and list finished online courses if you have finished specific studies to add expertise to your hard skills. Online courses add more skills and make you stand out among other candidates.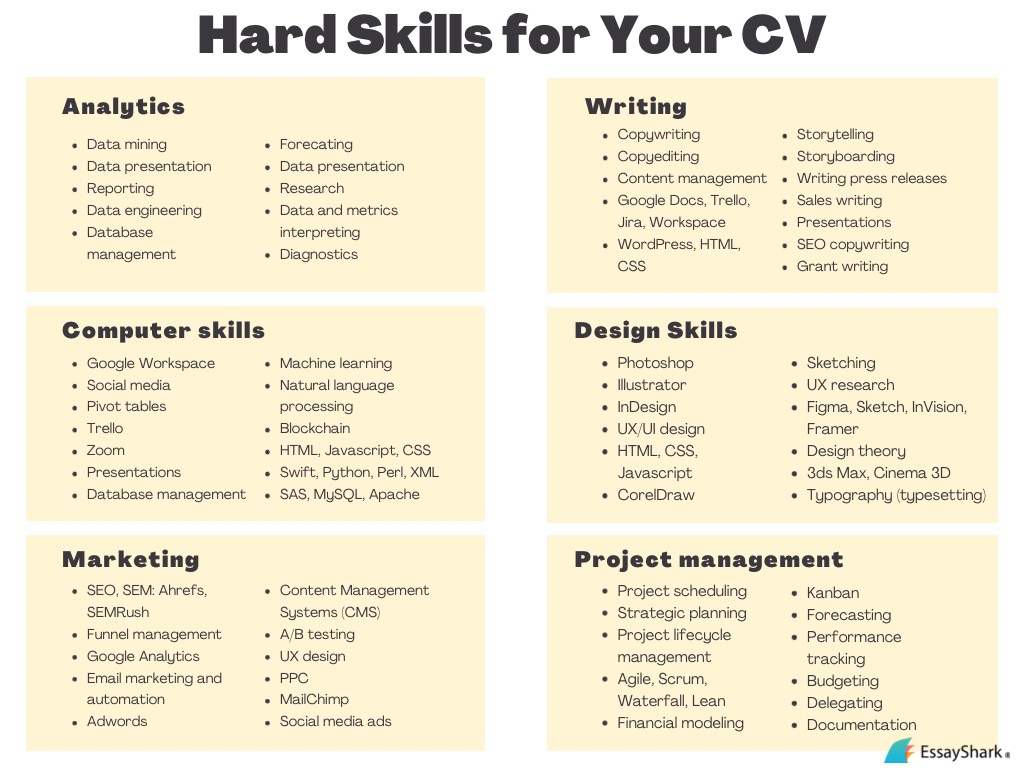 How to clear out the career gap in your CV
If your gap is over half a year long, it will be better to explain it in your CV. Include the period in the work experience block and honestly say what has happened. The best reasons are connected to family issues, health problems, building and failing the business, etc. Your aim is to state the reason and explain that you are now okay and productive regardless of the period of no practice. Try to connect the things you have learned during the gap to the skills required for the job.
Tip. Consider that the best way to describe the employment gap is to do everything, not have it. As soon as you leave or lose your job, start volunteering, freelancing, and tutoring. Don't leave the chance for the hiring manager to imagine that you are a lazy or addicted person.
How to write a CV for the first job
What to do if you have no work experience? Don't panic. Do everything you can to polish your CV. Take time to write about yourself, and add correct and complete contact information (including phone number, email, and LinkedIn). In summary, mention the company's name and key skills you have from the job description. In addition, try to highlight how your skills will benefit the company.
For example,
An enthusiastic Illinois University BA in Marketing recent graduate (listing your education first) seeking a position as Marketing Assistant in Mars (company's name). Striving to use analytical and social media marketing skills to help Mars create online marketing campaigns to boost customers' interest (what you can offer the company).
8 things not to do on your CV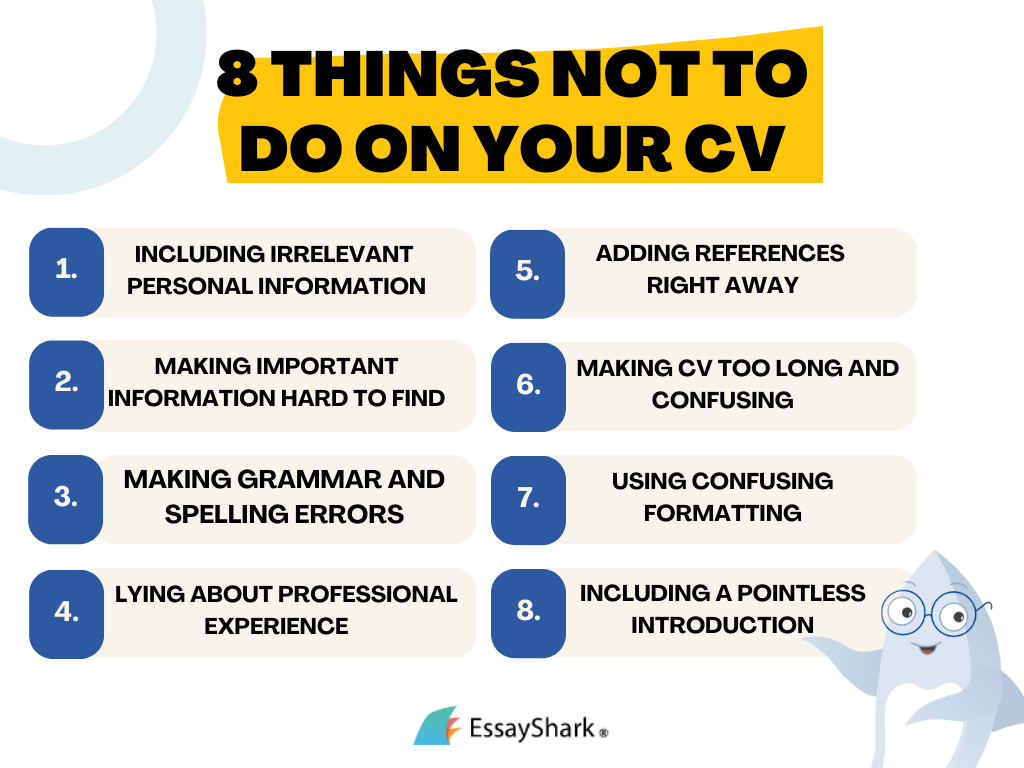 Helpful resources to write a CV
Canva. A free and user-friendly website where you can find different resume templates. The website is ideal for a prospective position connected to creativity, and your CV stands out from other resumes. It's a good idea to use creative templates. You can add and delete text fields, attach images, and more.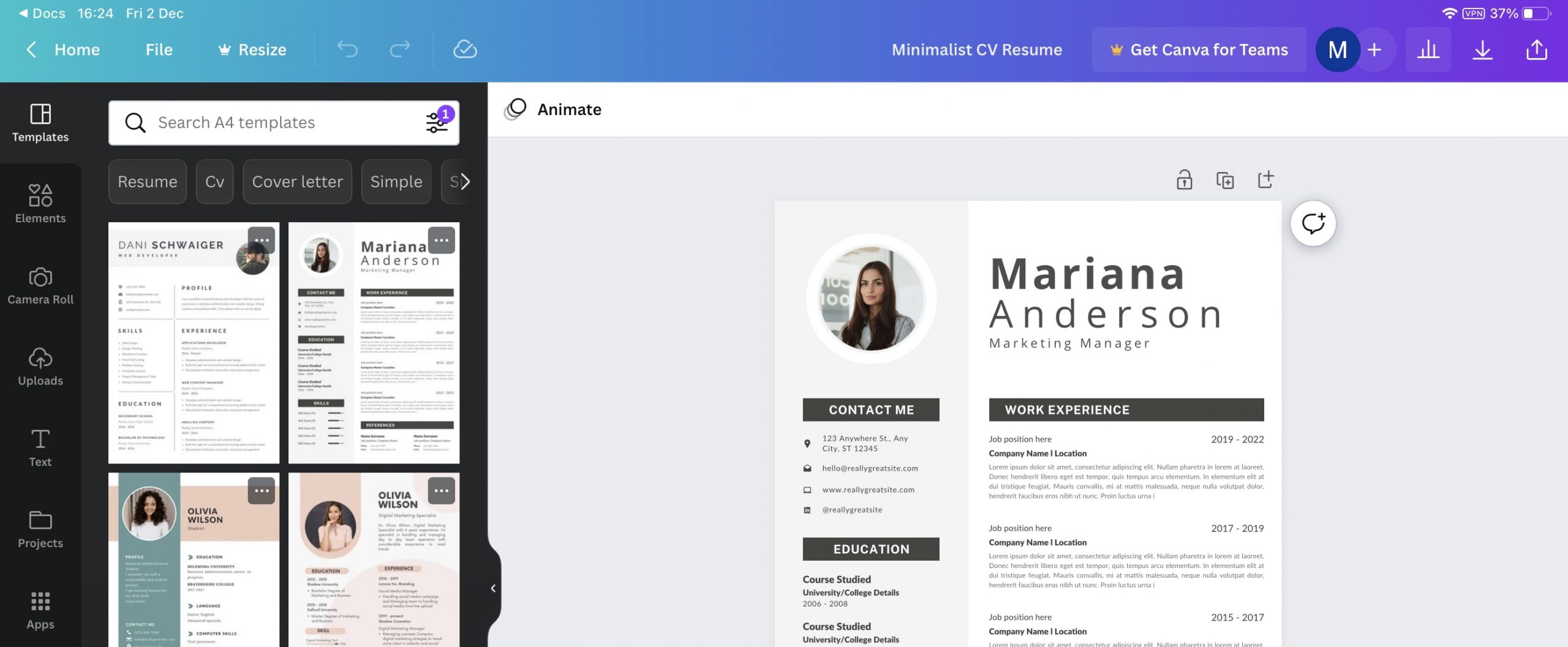 MS Word. The most common way to create a resume is to use a Word editor. It has a list of ready-to-use templates. Typically, it's enough if you need to make a standard resume. Moreover, you can use an online version available on the official website.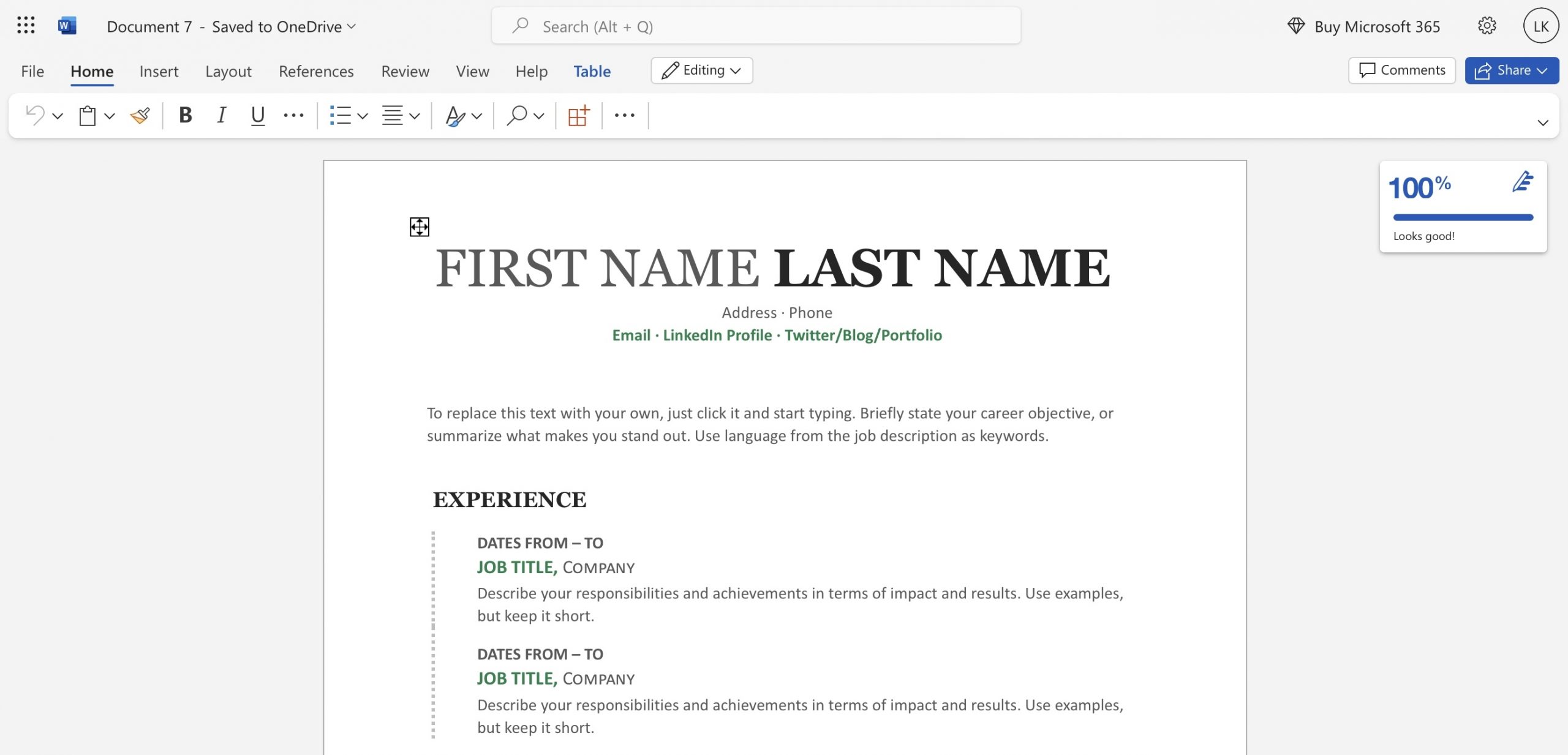 Resumake.io. This website offers a list of templates that you can quickly fill in with your details. All you need is to choose the template and press "make." You will be redirected to every category where you can fill in the details in boxes.

Resume.com. This service is simple to use and convenient if you already have an account on Indeed. Along with templates, you can check advice and tips on writing resumes and read professionally written samples for various professions.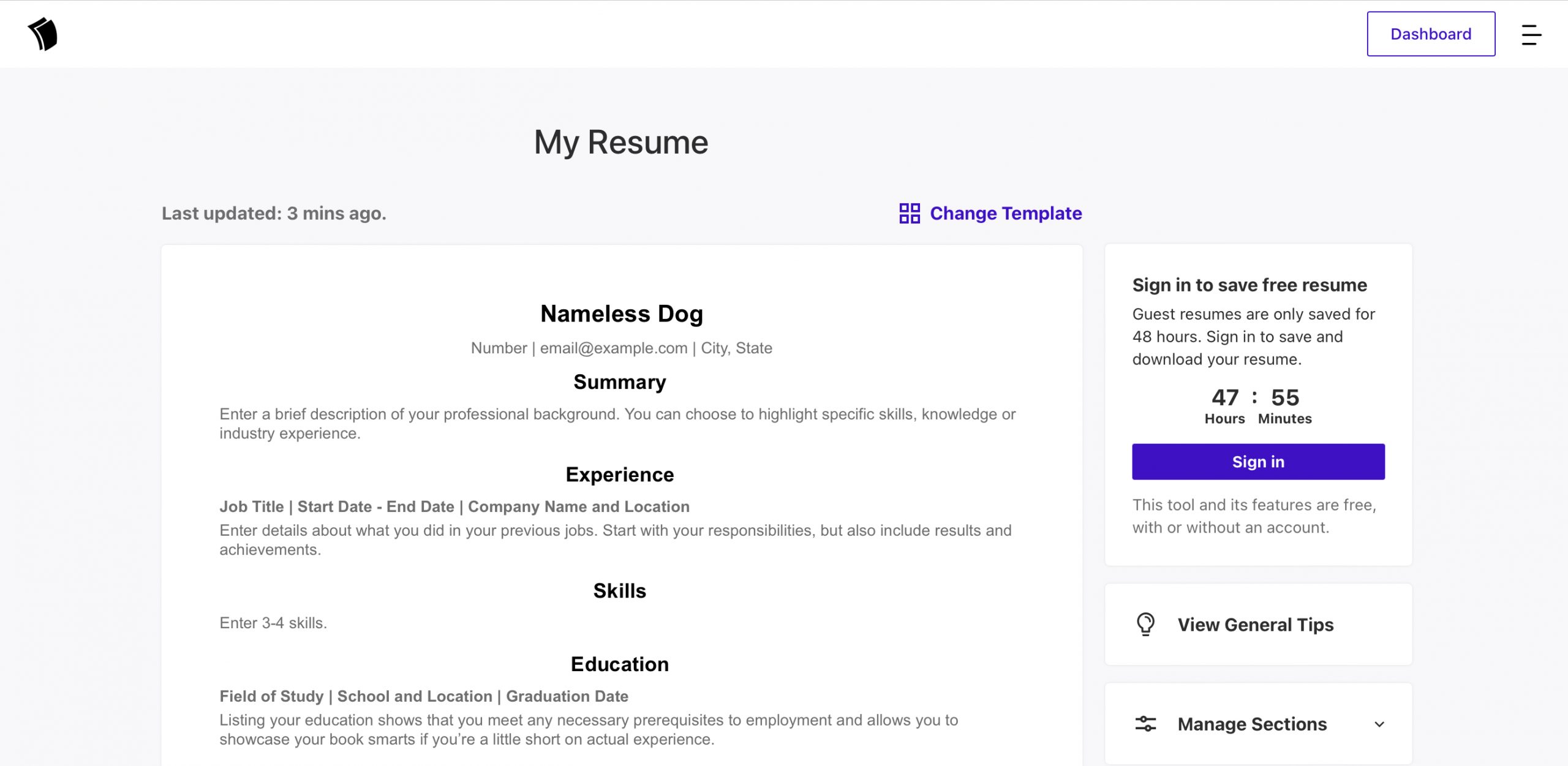 Ask EssayShark for help with the CV
If you're not 100% sure about your writing skills, you should apply to professionals when it comes to writing your CV. A poorly written CV will lower your chance to get a good job, so you should take it seriously.
EssayShark writers are ready to provide you with a well-structured and informative CV at an affordable price. We can also edit your CV to make it smooth and mistake-free. Apply to us at any time!