Introduction for Research Paper: Features and Pitfalls

As with dancing, performance success depends on the music, so a research paper's chance to be recognized by its audience is based on a robust introduction. An engaging introduction for a research paper significantly increases your work's value when you enter the stage of academic writing.
If a research paper seems more challenging than other types of academic tasks, you need to learn some rules to simplify the writing process. While writing an introduction for a research paper, please follow our guide so you will easily captivate the reader's attention.
Why an introduction paragraph for research paper is important
There are so many types of research papers such as survey, experimental, interpretative, cause and effect, compare and contrast, definition, argumentative, and analytical, to name a few. Writing an opening for a research paper, students always think about its criticality for the overall work. Actually, there are some reasons every student should take such a short part of the whole research paper seriously:
The introduction establishes the foundation of your research paper.
The rules set in the introduction apply to all the paper's parts.
An introduction helps the audience to understand why the current work fills the knowledge gap in a particular subject.
Consequently, when you identify a knowledge gap and explain to the reader why you need to fill it, you will figure out how to start an introduction for a research paper.
What an introduction for research paper includes
A research paper introduction is a brief yet prominent paragraph that impacts the audience's first impression of your work. An introduction contains two basic parts: a hook and a thesis statement. A third part, called a review of related studies, also brings a vital function to the introduction, and you can find out more on it scrolling down. Each section has its own role and brings a lot of meaning to further research papers. Let's cover these sections separately!
1. A hook
Every introduction paragraph for a research paper should be started with a hook. This is the first sentence that grabs readers' attention and lets them understand whether they are interested in further reading or not. To catch an audience's interest, the author needs to enrich the hook with meaning. By the way, how can you do this? The most efficient way to make a hook sentence impressive is to use statistical facts, a real-life experience, or a broad story that is somehow related to your topic. The last approach is also called a pyramid, where you create your hook from a wide base to the narrowed top.
When you don't know how to start an introduction for a research paper, come up with numbers and exciting phenomena. For example:
"Such big social media as Facebook has more users than the population of Brazil, China, and the U.S. together."
This can be a great start for a topic about social media's impact on every Earth inhabitant.
So, how to write an introduction paragraph for a research paper maintaining an anecdote from real life? Daily, our close relations experience many exciting events and situations that you can consider including in the hook. Also, you can find interesting facts or circumstances that happened to a famous writer, poet, or artist. This type of hook is fitting for any kind of academic writing. For instance, depending on the topic and the author's goal, both a literary review and argumentative research papers can start with a fact from another's life as:
"Hemingway survived two world wars, three car crashes, skin cancer, and many other diseases but died by suicide with a shotgun."
Creating a hook can include various methods, and this one is the most creative. When you can work with a hook within one sentence's limits, you can expand your expression concerning the topic, as in earlier examples. Based on an inverse pyramid principle, you can formulate a hook starting with an abstract concept and transition it into a narrow context. Remember not to go too far from your main topic and uphold the logic as in this example:
"Many history's greatest disasters, including Three Mile Island, the Exxon Valdez oil spill, Chernobyl, and the Challenger explosion, were the result of a lack of sleep. Having rest is so important for modern humans and concerns various professionals in many fields."
2. A thesis statement
Usually, this is the one sentence that can turn upside down the reader's entire impression of your essay. Even before they will read the entire text, they should understand what the author will speak about. Before coming up with a thesis statement, think about how it is relevant to your topic and whether it is unique enough. Get acquainted with the thesis statement creation process:
Answer the main research question.
Check whether a thesis statement answers a question partially or wholly.
Provide evidence based on related study references.
Make your thesis statement shine!
3. Review of related studies
Considered as a power broker behind the scenes, such information in a pertinent literature review is crucial for the introduction.
Three steps on how to write an introduction for a research paper
Step 1: Define a knowledge gap.
Consider your paper a chronological story that begins at point "A," an introduction. In moving towards point "B," the discussion section, the reader should understand how you connect facts and your personal viewpoint concerning your topic. It would be advantageous if you cover the knowledge gap to make not only the introduction but the whole research paper meaningful.
Step 2: Explain why it is vital to fill the knowledge gap with your research.
Let readers know the specific reasons for you doing this study. Clarify all moments to you and the audience because not everyone is knowledgeable in the study you present. Sometimes valuable research is not enough if you can't introduce it properly to people who are far away from the scholarly community. Try to explain everything in simple words so your reader can understand why your work is worthy enough to stand together with other scientific research.
Step 3: Summarize how the study attempts to fill the gap.
Provide content that can tell your readers which methods you use for research and how it can help to fill the knowledge gap. Here you can mention key references to preliminary work or closely related papers.
Now you know how to write a good introduction for a research paper because you can answer two major questions:
Why was my subject needed to fill in the gap in scientific knowledge with a research paper?
Why does this subject's gap need filling?
A clarification of essential terms, definitions, or abbreviations you use in the paper is one of the author's central tasks. After coming up with your research paper's purpose, you will easily define what to include in the introduction, and there will not be any hesitation on how to write an opening for a research paper.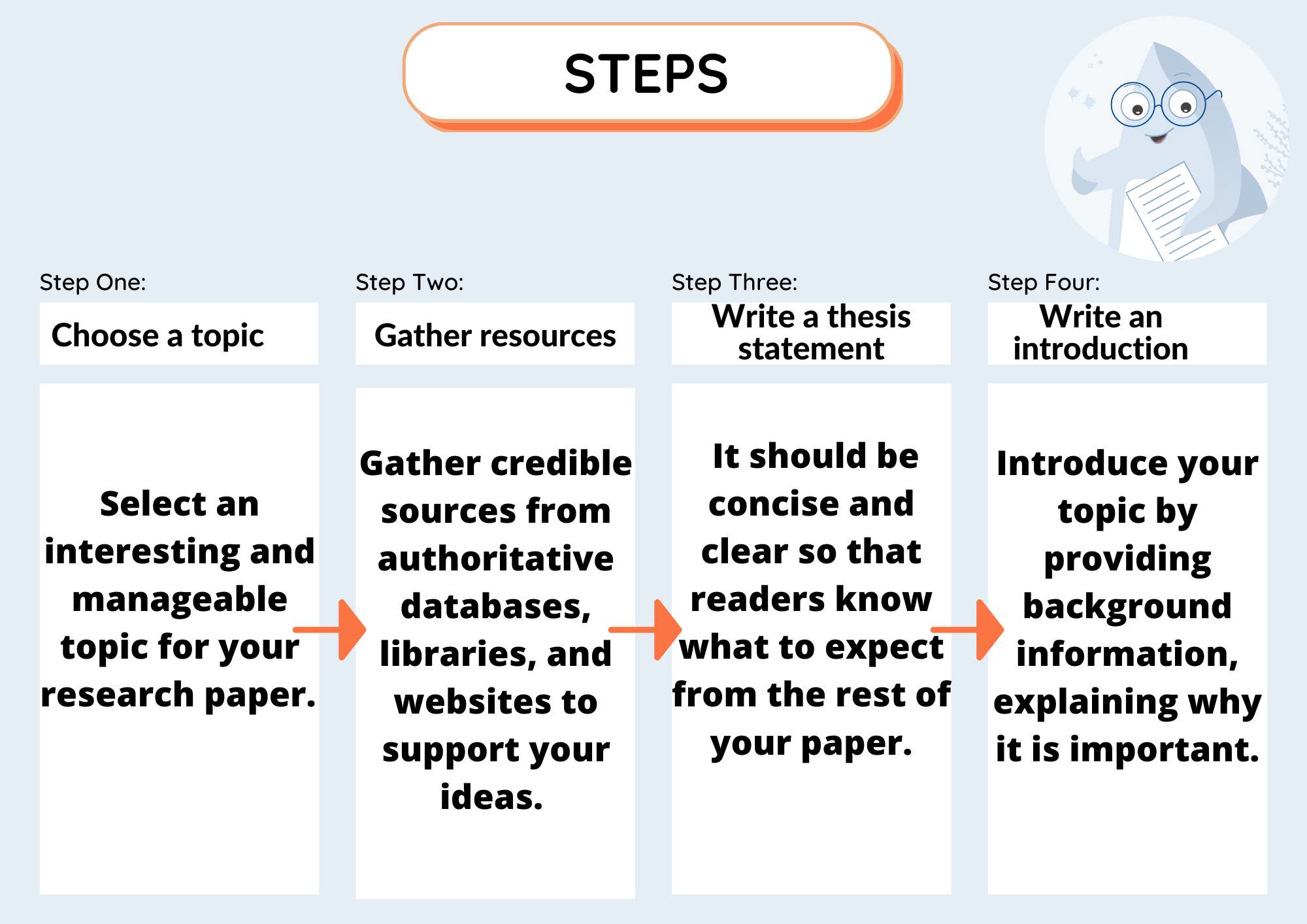 How long should introduction be for research paper
An introduction is one of the research paper's most compact sections. Since it is not very long, it needs to give a complete context overview in which your study is taking place. This paragraph is only ten percent of your paper's total length, so it depends on your text's overall word amount. For instance, if you write a research paper of 2,000 words, your introduction should contain approximately 200 words.
Research paper introduction examples
If students don't know how to write a good introduction for a research paper, our further samples will benefit them. Read the following material on various topics to understand better the introduction's specificity among other parts of the research paper.
Netflix Research Paper Sample: Company's Launch to India
This research paper on business touches three subtopics inside: legislative, cultural, and economic. The writer places a thesis statement that shortly reveals the whole paper's structure in just one sentence in the paper's introduction.
The Picture of Dorian Gray Research Paper Sample
If you look for an introduction paragraph for a research paper, consider this sample. The author reveals the world of art and literature using an inverse pyramid method in a hook sentence. The research paper opens the characters' underlying motives from Oscar Wild's novel "The Picture of Dorian Gray."
The Sports Fans Research Paper Sample on Aggression
This sample is a great inspirational source for those who are looking at how to write an introduction for their paper concisely and transparently. If you are interested in behavioral science and psychology, this paper sample will be great to glean reliable information on these subjects.
The Great Gatsby Literary Research Paper Sample
If you feel that your literary analysis paper deserves a better approach, learn from this sample. An adhesive hook and strict delivery of the thesis statement show how to simplify your method to show the reader your main research paper's idea in a few laconic sentences.
Introduction for a research paper sample
In introduction examples for a research paper, you can see how authors try to concentrate on the whole work's central purpose. In the following sample, you can track the main points to consider how to write an introduction paragraph for a research paper for any discipline efficiently.
Why Is It Important to Practice Self-Care

Self-care is the practice of taking care of the mind, body, and spirit. Thanks to social media, a lot is said and discussed about self-care today. Unfortunately, self-care is not about spas, retail therapy, or vacations. As a matter of fact, it is completely unrelated to ideas driven by the consumerist culture. Self-care is a simple concept driven by the desire to maintain an optimal level of health. It includes having a healthy diet, routine exercise, and good sleep among other factors. Given that self-care has always been important, why is the world suddenly raving about it again? Why are Twitter and Instagram filled with motivational quotes to lift people's spirits? What is the new obsession with self-care?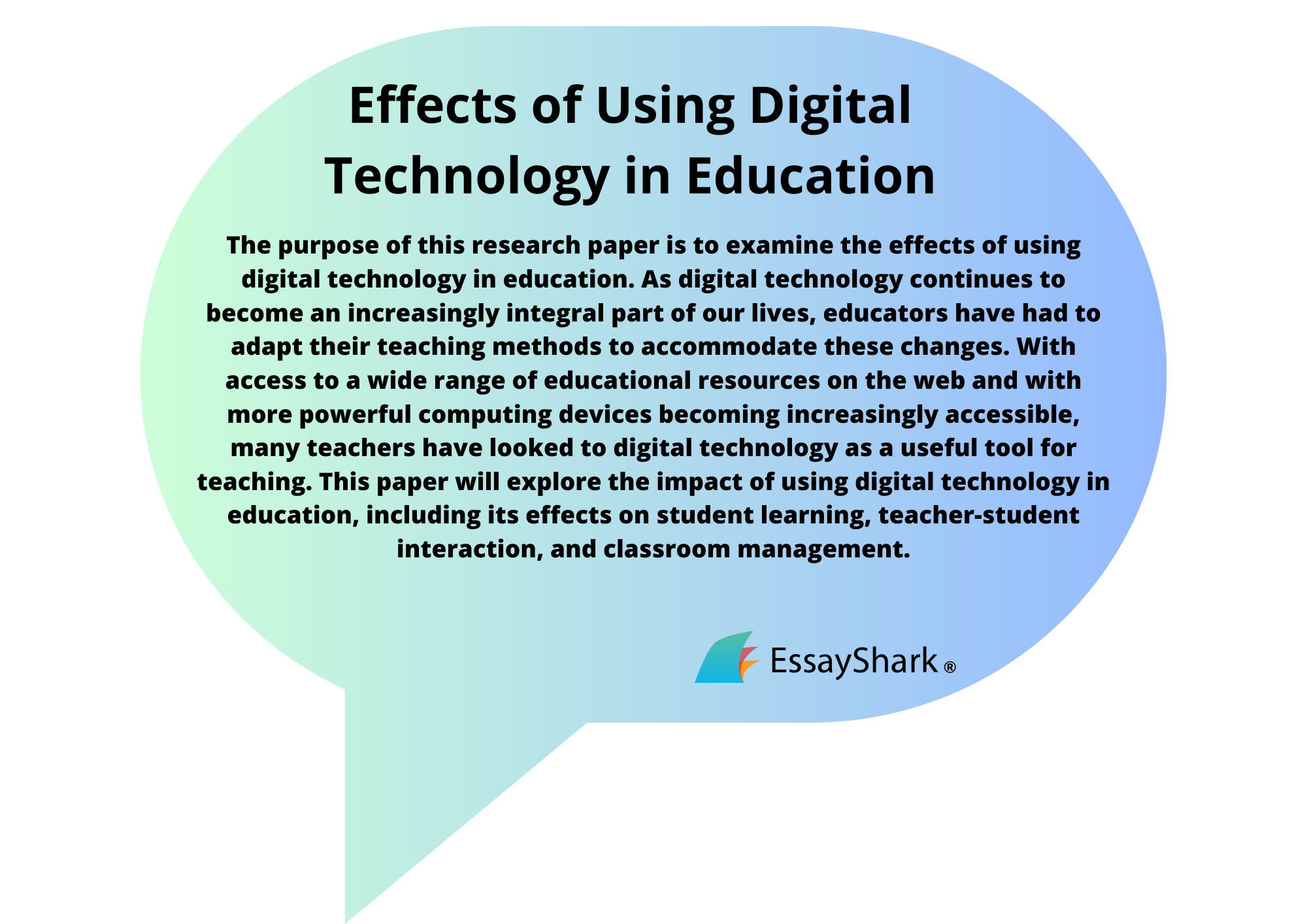 An introduction for research paper is manageable with EssayShark
Our paper writing service covers educational needs for students of various faculties and academic levels. If you are not experienced in writing an introduction for a research paper, we are here 24/7 to assist you. Please place an order online and give us precise instructions. Later on, you will get bids from writers who can easily cope with your task.
With the writer you choose for your order, you can easily learn the basic principles of building a powerful introduction and engage readers from the first lines. Ask us anything whenever you want to clarify necessary information. Also, remember that you can always read our blog with prompts on any subject, as well as great introduction examples for research papers.
Photo by Monfocus from Pixabay