How to Write a Letter of Complaint + Bonus Letter Sample

You are a lucky person if you have not written a complaint letter in your life, and are not going to write one. However, every person should know how to write a letter of complaint, in various cases. Maybe, tomorrow, you may buy new shoes, or a new gadget, and there may be something wrong with it. It's just a little inconvenience, or spoilage. So, what do you write and ask for?
Letter of complaint writing steps
1. Start your complaint letter with positive view about the company.
For instance, you may mention that you have been a customer for many years and like their products. Continue talking about prices, level of quality, variety of goods, professional support, etc. – it depends on you and the company you choose.
2. The next paragraph should be dedicated to the problem in particular.
Write that it is normal and understandable that electronic companies, for example, can face some difficulties with faulty pieces of equipment. Then, talk about the nature of your problem. Do not be too demanding accosting others, if you want your problem solved. You may specify in what way you wish to solve it.
3. The last part of the paper should be assuring.
Persuade the company you are going to use their services again, underlining the importance of your cooperation and their reputation for you. Try to resolve everything, positively, and express the confidence that everything is going to be okay. Do not forget to express gratitude to the company for taking your letter into consideration.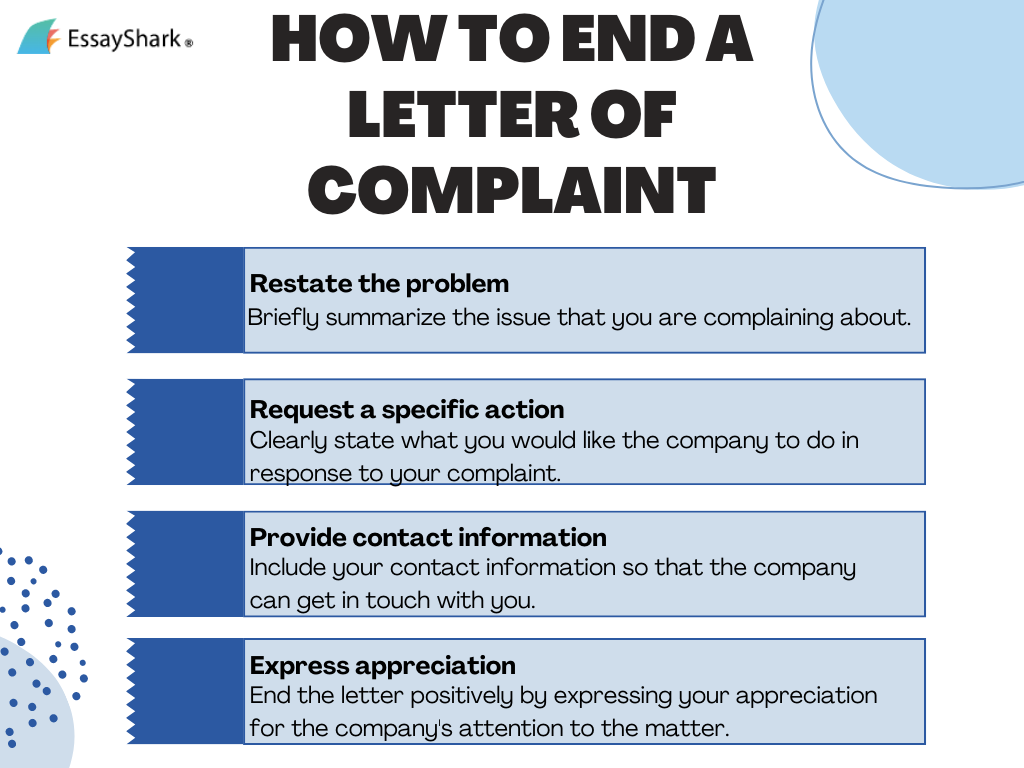 Just remember: writing a complaint letter may be more effective, than e-mail message, or making a phone call, but it can also make the situation more serious. So, before writing anything, identify the aim of your writing and the result you want to achieve.
Tips on how to write a letter of complaint
When writing the letter, make sure the available facts are understandable and the problem is legitimate.
Type your letter, checking for mistakes and making sure the hand-written letter is easy to read.
Always keep your complaint letters short and precise – it should not exceed 1 page.
Just specify the information, which is really important – no additional irrelevant facts.
Include copies of needed documents and an additional copy of your letter of complaint.
If you do not receive a reply within a reasonable period of time, write once more, but to a person higher in rank.
Complaint letter sample: bad service in the supermarket
Lincoln street, 28/4
Princeton, New Jersey, 08541
September 19, 2017
Mr. Jack Ride
Executive director
"Auchan" supermarket
Lincoln street 83/2
Princeton, New Jersey, 08541
Dear Jack Ride,
Today, on September 19, 2017, I have visited your supermarket after 6 p.m. Previously, I was always pleased and satisfied with the service in your supermarket chain, which is available almost in every district of our city. But today I was extremely dissatisfied with the service in this supermarket and ask you to pay close attention to the claims I set out and to eliminate them as soon as possible so as not to fall in the eyes of customers. Such things determine your prestige. And even the little thing can spoil the image of your service, that will push other customers to choose other markets which are in Princeton.
As I have noticed, there were many expired products in the dairy department. Although, it was only one day after the expiration date, but for such products it is critical. Fortunately, I always pay attention to such things when buying dairy products. Otherwise, I could get poisoned, because in my diet such products are constantly present because of their beneficial effect on my organism. Moreover, when I reported this to the employee of the department who was placing the products, he ignored my remark and continued his work without saying even that they would correct this mistake. As far as I am concerned, the workers of any shop have to pay attention to the admonishments made by the customers.
When the cleaning lady was washing the floor, she did not dry it afterward. As a consequence, the floor became too wet and slippery that it was impossible to walk. I even once slipped, that I injured and almost stretched a ligament on my leg, which is still aching a bit. Now, I am afraid that this pain would strengthen and I will need to consult my physician. However, I hope, everything will pass.
Also, when I came to the meat department and asked the seller to hang me a chicken breast, the seller did not even put on plastic bags, which is stipulated by hygienic and sanitary norms. And the general state of things in the meat department seemed to me deplorable. The goods were not structured and laid in the chaotic manner, which made it difficult to make the necessary choice.
When I came to your supermarket, it was a rush hour. In general, there are ten cash desks in the supermarket. Although, only three were working at the moment when it was time to pay for the goods and products I wanted to buy. When I approached the supermarket, I saw several cashiers who were smoking at the back door. The lack of free cash desks created huge queues at the box offices which were working at the moment. I had to wait about 15 minutes until the turn came to me. Because of this, I was almost late for a pre-planned meeting which was too valuable and needed for me. I would recommend you to better manage the work of box office salesmen throughout the day. It is important for the customers.
I look forward to seeing these fixed and improved when I visit your supermarket next time. Please, do not take the safety and comfort of you visitors for granted. Thank you for understanding!
Sincerely,
Bill Pride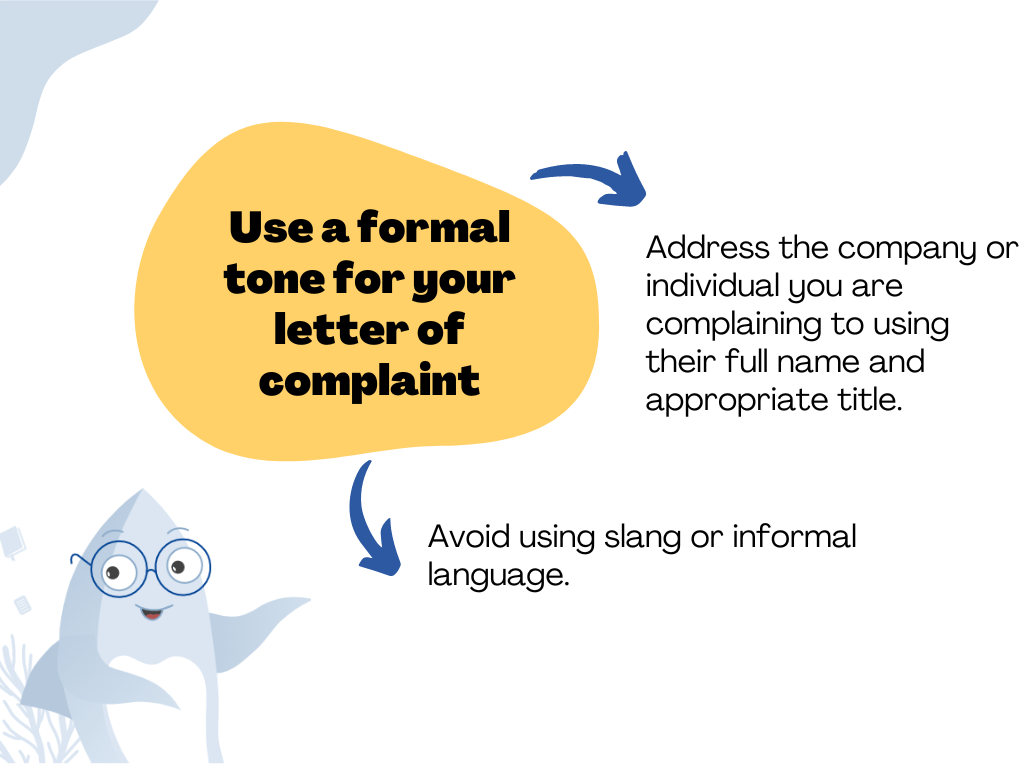 Help with a complaint letter writing from our writers
You may be a little surprised, but the letter of complaint may be written, by a paper writing service, for you. If your concern is very important and you are worried that you will not cope with the letter – ask for help from professionals. All you have to do is to specify your problem and provide required additional information. All the rest will be done for you. Being a customer of EssayShark.com, you are provided with an opportunity to watch the order progress and to pay for the paper, when you are fully satisfied with it.
Get help from us with your complaint letter writing and hope it will have the expected effect!