How to Write an Expository Essay as an Expert

To learn more about creating a particular type of paper, you must clarify the terms. Therefore, we will need an expository essay definition. Since there are various types of essays, we can assume that there are also argumentative essays, personal statements, narrative essays, etc.
What is an expository essay?
The main distinguishing factor between an expository essay and other types of essays is in the goal of its writing and its content. The expository essay's meaning lies in the need to explore the topic, subject, person, event, or statement from many sides. To compile a meaningful expository essay, students must find evidence related to a subject and do their best to explain the topic to a broad audience. The explanation will depend on the discipline and requirements of the teacher. To answer what an expository essay is, we can say it is an objective explanation of the subject.
Expository essay characteristics
Expository essays come in different formats, but they all share some common characteristics. 
Firstly, they are logical and well-structured, with a clear argument that guides the reader through the essay. 

Secondly, expository essays are analytical and rely on thoroughly researched and fact-checked sources. Remember to cite your sources following the appropriate guidelines. 

Thirdly, expository essays are unbiased, written in an academic tone and focus on reliable information, avoiding personal opinions.

Lastly, they are explanatory and do not assume prior knowledge from the audience. Therefore, make sure to include background information to provide context and define any technical terms.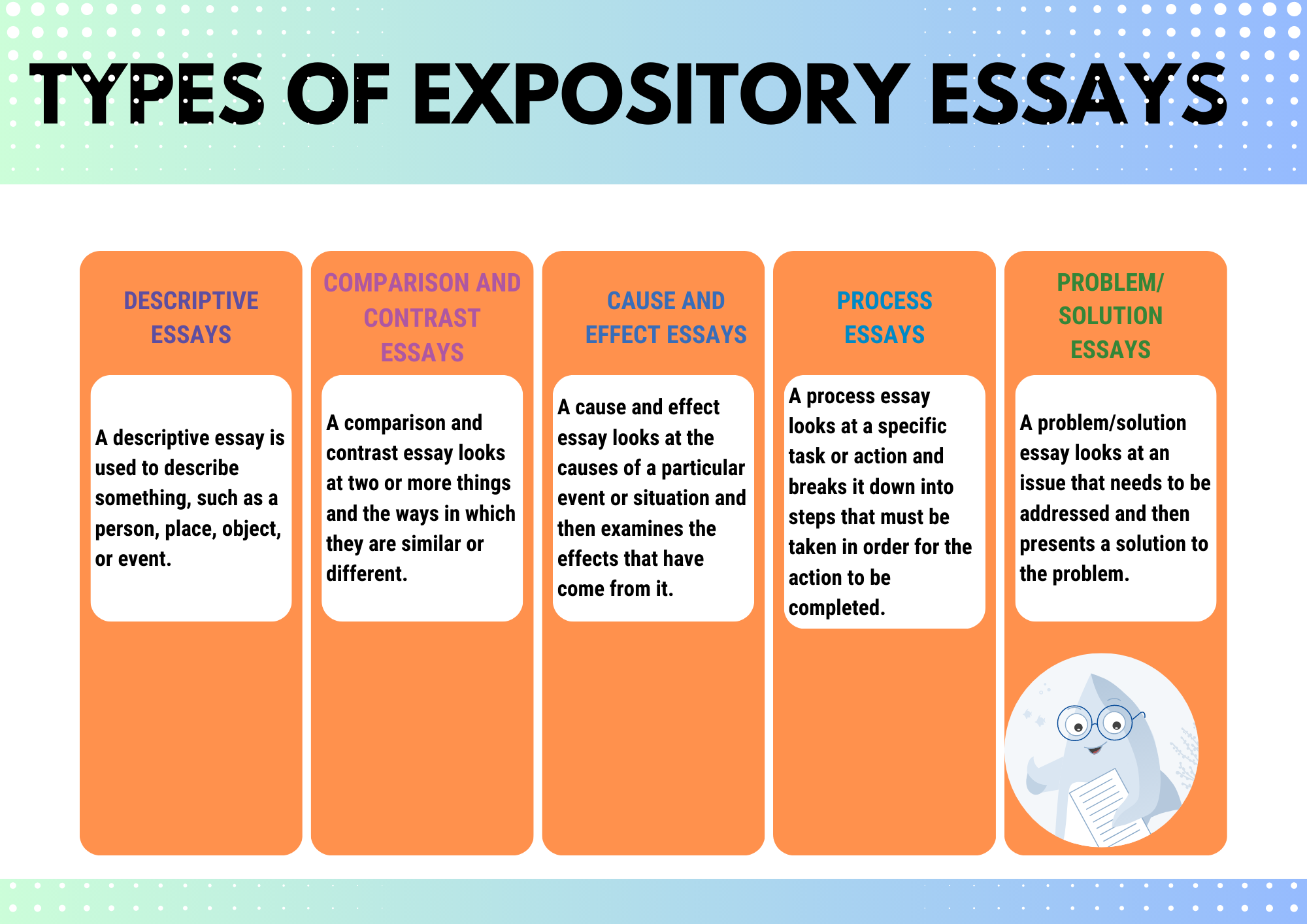 How to write an expository essay
There is a precise number of steps we recommend following. By reading on the algorithm below, you will precisely understand how to write an expository essay. Or you can always count on our writers, requesting "write essay for me" help from them.
Define the subject
Start with defining the topic. The subject must be broad enough to explore it from different angles. There must be a question to answer and explain in the paper.
Generate the main statement
The main statement will be put in an introduction and highlighted in the body of your expository essay. Formulate the main thesis precisely and make it easy to understand.
Start with a draft
You can create the first draft of your paper following outlining principles. Briefly write some core ideas to proceed with widening the text later.
Expository essay outline
It would be best if you thought over an expository essay outline before you start polishing your paper. Include in an essay the following sections:
An introduction
A good expository essay introduction contains some core aspects on the topic to explain the aim of writing a paper. The author should build this section precisely and think over how to engage an audience further to explore the text. By supplying an introduction with quotations, citations, anecdotes, epigraphs, and other bright elements, you will highlight the subject's core and hook readers.
The body
After doing research, you can supply the main body paragraphs with facts and explanations to represent the topic from each angle. You need to explore the problem, idea, or event and add evidence, facts, points of view, etc. Do not forget about cohesiveness in transitioning your thoughts from paragraph to paragraph.
A conclusion
It is vital to wrap up precisely and highlight the core points of an essay. You must repeat some core ideas and suggest some questions to explore in the future. Do not include any new facts in the conclusion.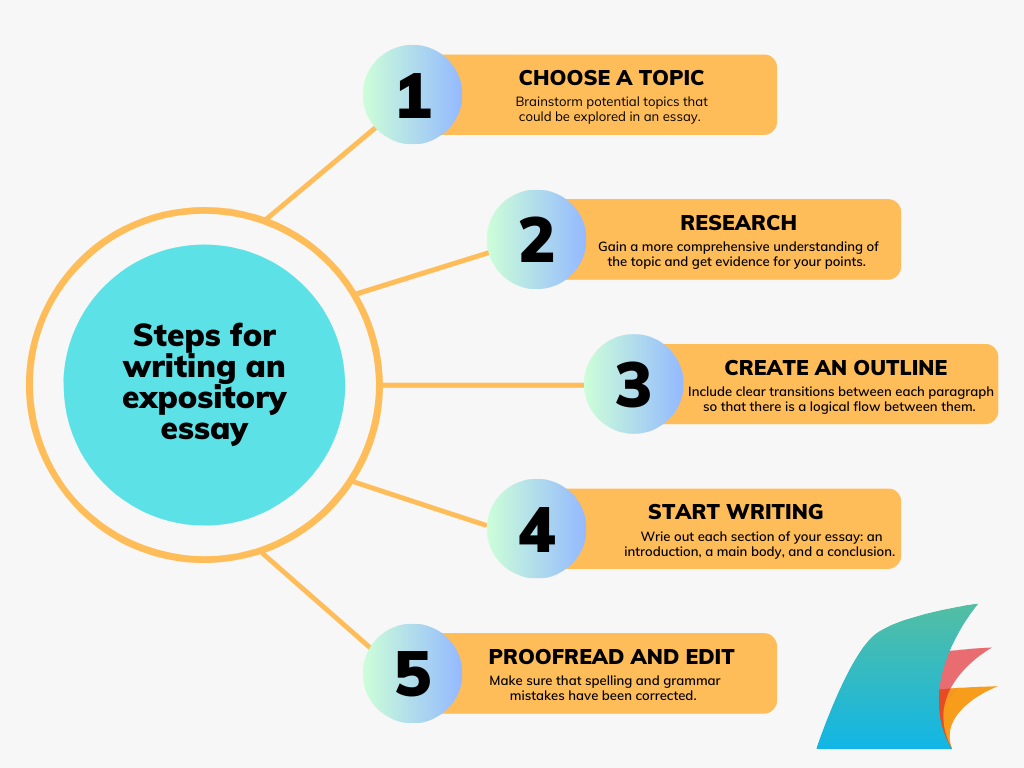 More points to consider
There are some core aspects to consider about an expository essay structure. Read these pieces of advice for creating an outline for an expository essay:
Some unexpected twists make the paper more engaging.
Restate the central thesis several times through the text.
Ensure there are logical transitions between each section.
Collect the most interesting and rare facts about your subject.
Check the information before you include it in the body paragraph.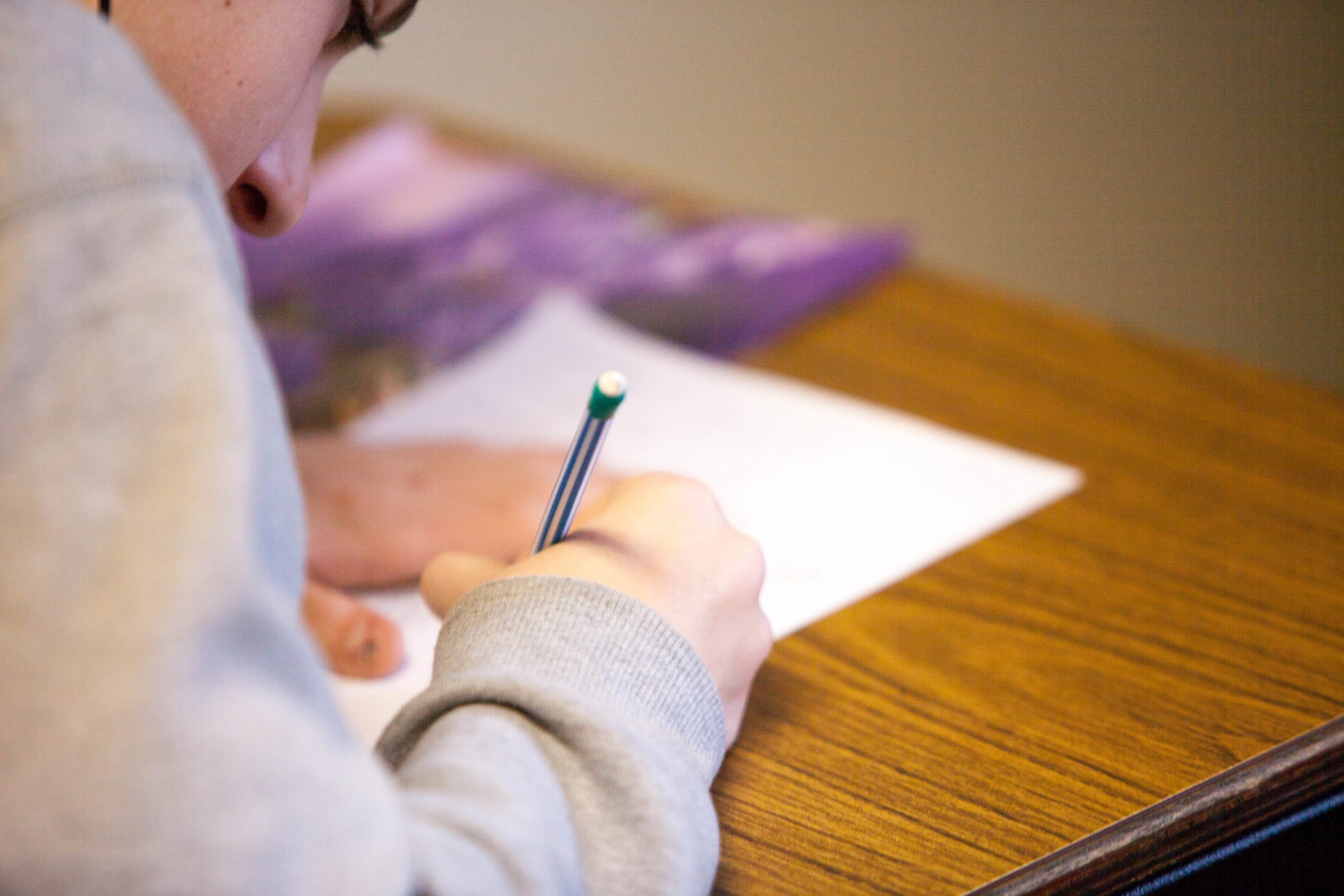 Photo by Ben Mullins from Unsplash
Advantages of expository essay writing
Students who often compile expository essays get the following benefits:
Critical thinking
You will require to look over the problem from various angles and consider different points of view.
Precise formulations
You will learn how to present your statements and arrange them logically, as any scholarship essay writer does.
Working on the significant volume of information
You will efficiently work with the amount of data and define the core aspects.
Expository essay format
When reading the instructions on your paper, define the expository essay format. Usually, besides an introduction, the body, and a conclusion, you should arrange your essay correctly.
There are various formatting types. Usually, students use APA, MLA, and Chicago/Turabian. Each of these fonts assumes proper font line spacing. Headings and references arrangements.
Video guide on expository essay writing
This video will help you to structure your knowledge about an expository essay. Watch it to polish your skills:
The perfect expository essay example is below
Read this sample expository essay to see the structure, format, and content particularities.
What Effect Does Music Have on the Brain?
Many psychological and behavioral symptoms are the causes of neurological diseases. In neurology, common psychiatric disorders include perception disorders, anxiety, depression, and pain. Prolonged stress is associated with poor health condition. The existence of music is not new in human societies and allows regulation and expression of emotions. Listening to music is considered beneficial in terms of reducing stress-related emotional, cognitive, and psychological processes. The human brain can adapt to the changes in the surroundings. Music can reduce anxiety and depressive symptoms and improve mental alertness, memory, and mood.
In terms of anatomical associations, music is considered one of the effective ways to stimulate the brain. Music induces changes in the physiological response. It occurs in the autonomous nervous system and mesolimbic reward pathway. Such changes create a sense of pleasure and are like primary rewards such as food or sex and secondary rewards such as money. Dopamine is one the chemical messengers and acts as a neurotransmitter in the brain, which plays an important role in enabling neurons for improved communication and controlled movement. Recent studies on the role of dopamine to improve memory that dopamine modulates the hippocampus for long-term memory (Shohamy and Adcock).
Listening to music results in dopamine release in the striatal regions, such as the caudate and nucleus accumbens. The communication between dopaminergic circuits and music with the involvement of cognitive and sensory functions assesses the musical information which results in a positive change in emotional arousal and intensity (Ferreri, Mas-Herrero and Zatorre).
Regularities in temporal and structural patterns of music develop emotional well-being in an individual that is mainly associated with surprise or an expected outcome. Music listening and meditation improve cognitive abilities by promoting favorable changes in the structural and functional structures of the brain. It is mainly associated with the regulation of emotions, attention, memory, cognitive processing, and reward. For instance, it has been suggested that music listening, when paired with meditation, significantly induces beneficial changes in the central nervous system. Similarly, favorable changes in the dopaminergic and other neurochemical systems in the human body enhance the regulation of autonomic response (Innes, Selfe and Khalsa).
It has been stated that patients who have been treated with rhythmic entrainment therapeutic intervention have shown better movement recovery. Randomized trial studies suggest that listening to music is a widely accepted therapeutic approach to treat patients with depressive symptoms and bring improvement in mood disorders (Trimble and Hesdorffer). Music has connections with social cohesion. As an example, songs that are written for different purposes such as work motivation, enthusiasm, and patriotism have played an important role in changing of the state of mind. Listening to music can serve as a means to reduce anxiety and stress. According to the literature on the impact of music on the brain, it has been reported that music interventions have a positive impact on anxiety, depressive symptoms, mood, and pain in both children and adults. It is because of the positive effect of music on physiological arousal and experiences related to psychological stress (Witte, Spruit and Hooren).
Considering the evidence of past research studies and analysis of how music affects the brain, it can reduce anxiety and depressive symptoms and improve mental alertness, memory, and mood. However, there is little or no evidence of the effect of music on mental alertness. Therefore, music can be used as therapy to reduce anxiety and depressive symptoms, alleviate positive emotions, and improve memory.
Works Cited
Ferreri, Laura, et al. "Dopamine Modulates the Reward Experiences Elicited by Music." PNAS (2019): 3793-3798.
Innes, Kim E, et al. "Meditation and Music Improve Memory and Cognitive Function in Adults with Subjective Cognitive Decline: A Pilot Randomized Controlled Trial." J Alzheimers Dis (2017): 899-916.
Shohamy, Daphna and R Alison Adcock. "Dopamine and Adaptive Memory." Trends in Cognitive Sciences (2010): 464-472.
Trimble, Michael and Dale Hesdorffer. "Music and the Brain: The Neuroscience of Music and Musical Appreciation." BJPsych Int. (2017): 28-31.
Some good expository essay topics
Here are some expository essay topics for you to keep in mind in aim to make your paper stand out:
How does healthy eating affect one's income?
Explain your core life principles and beliefs.
Can social media help the student to learn?
How long does it take for a woman to build a career compared to a man?
What is the purpose of modern higher education?
Is it effective to attend online classes?
How did COVID-19 affect the World's economy?
How does parents' behavior define the character of their children?
What is the effect of video games on teenagers' behavior?
Explain how you see your career in five years.
FAQ on expository essay writing
How do you start an expository essay?
It is appropriate to begin an expository essay with an introduction, like any other essay. You will need to engage readers in your text and explain what you will tell them.
What are 4 examples of expository writing?
There are common expository essays: cause and effect essays, process essays, descriptive essays, and comparison essays.
How many paragraphs does an expository essay have?
Usually, there are three to five body paragraphs that must explain the subject of an essay.
What should you not do in an expository essay?
You should not use complicated words and terms. If you are writing an expository essay, your primary goal is to explain subjects precisely to a broad audience.
What text is expository?
They are descriptive formal texts, non-fiction texts, instructions, etc., related to expository texts.
How is expository writing different from descriptive writing?
A descriptive essay represents facts and statements. Descriptive writing assumes recalling the imagination appealing to visual aspects.
What else can we offer in expository essay writing?
We work a lot to deliver students essential information on writing an expository essay, provide you with another perfect expository essay sample, and other academic papers. We will gladly resolve any issue you might have while learning how to complete a paper. We cooperate with writers who can deal with academic writing tasks. We have authors with degrees in rare disciplines and collaborate with experienced native English speakers. If the deadline is close, there is no need to worry. The EssayShark team will deal with your challenges providing essay help professionally and speedily.
Main photo by Green Chameleon from Unsplash