Winners of Christmas Contest for Writers 2019

We are happy to announce the winners of our contest for writers. They were asked to write about their craziest, weirdest or the most unusual presents for Christmas. We enjoyed reading all of them, but the contest is a contest. We are ready to present the best stories and reward the winners. Enjoy reading!
Story from writingengine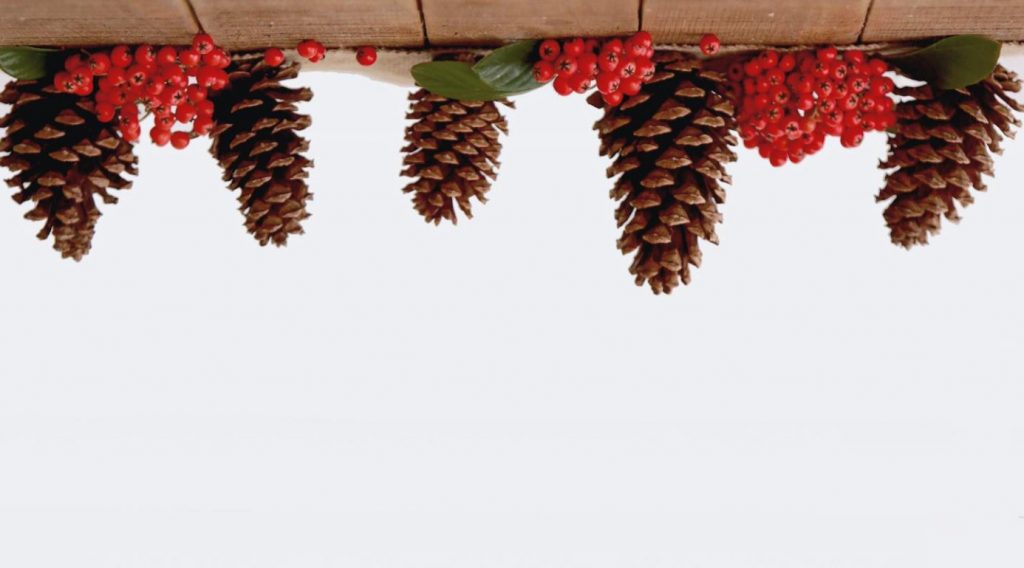 A Christmas Gift
Memories are by far the greatest Christmas gift. Laughing, talking, sharing a meal, taking the wrong exit and driving for miles; all these are priceless gifts I carry in my heart. Of course, I remember the thrill of Christmas morning, the beautiful gifts wrapped under the tree, the excitement, and the warmth. The thing about gifts is that they wear, fade, or break; yet memories give us strength, and are ours to keep until our health allows. Therefore the best gift I have received for Christmas is the time and presence of my loved ones, and I shall cherish this as long as I live.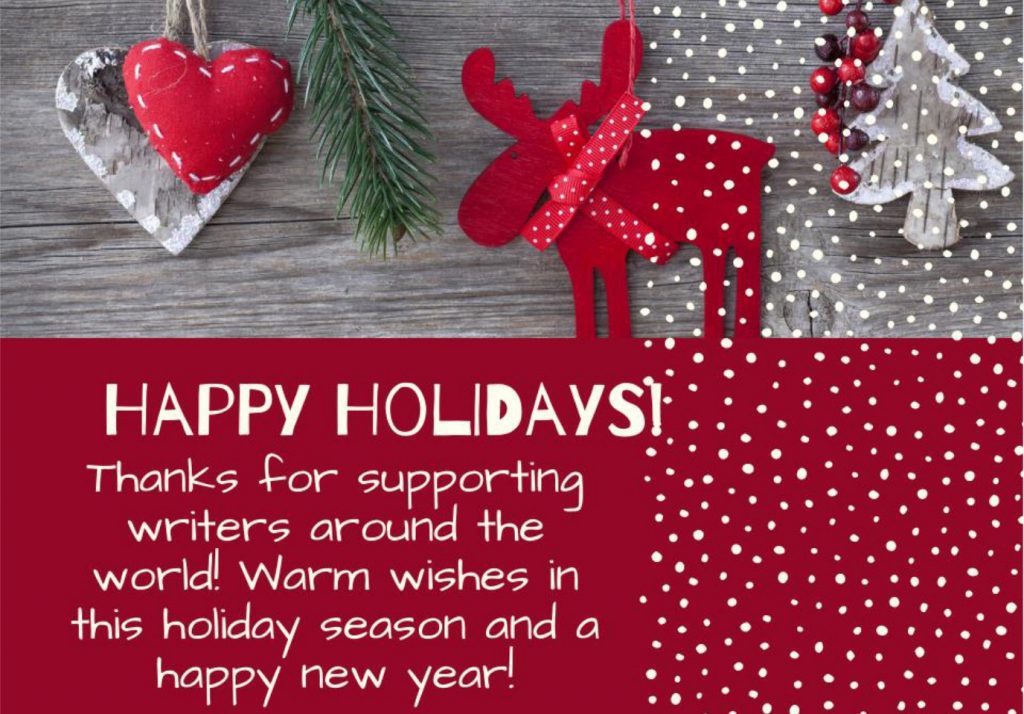 Story from aguamarina
Around 15 years ago, I was very busy focusing on my three children's upbringing. A friend called me one day and I told her that one of my kids had just dropped my only pair of earrings down the drain. I did not take it too seriously, because you know, they were small, and I seldom got out of the house to a place where I would use earrings anyway. So, the days went by, and on Dec. 24th, my friends insisted that I go out for a coffee with them. My husband watched the kids and I headed out. Well, to my surprise, my friends had teamed up and bought me a pair of the most beautiful earrings I'd ever seen. The fact that they teamed up to show me their love and support, is what shocked me the most. I think Christmas is a time to take a break from our hectic lives and think about how to touch a life in a positive way. And that is precisely what my friends did. I am so lucky to have them in my life! So, with that idea in mind, my Christmas wish for you all would be:
"Make this Christmas reveal to you the true meaning of kindness"
Story from WordSlingerMD
Christmas for Filipino Catholics is a very holy time of the year and also the most fun. Our family's celebration of this holiday is very traditional. We go to dawn masses on the days leading up to December 25, decorate the entire house, sing carols, exchange gifts and cook a lot of food. With money being showered all around and my family shopping together like crazy, it is, indeed, the most wonderful time of the year.
I was 11 when my father got promoted to the position of head engineer at the company he worked for. He has always been brilliant at his craft and, at the same time, a generous and fair person to everyone. A lot of people respect him for these and many other reasons. With his promotion, of course, came the promise of a higher salary and, also, a very prosperous Christmas. Truly, my brothers and I ended up splurging by the year's end, getting new gadgets, clothes and CDs.
In a little over a year, Dad was able to do many good things at his new job. He did not just build world-class infrastructure. He also helped young men lead better lives by recruiting them in construction. This kept them away from gangs and drugs. He also helped his poorer colleagues by recommending them to higher posts. His people and their families grew fond of him, knowing that he did all those things and expected nothing in return.
In November of the next year, however, tragedy struck our family. My maternal grandmother, a diabetic, came down with pneumonia that got her in and out of the ICU. She died after a month of struggling, leaving us unable to smile despite the coming of the holidays. We incurred huge hospital and funeral bills. Since my mother's siblings were also experiencing financial difficulties, Dad took it upon himself to pay the bills, which meant spending all his bonuses for December. It was the first yuletide season that went by without us buying anything new for ourselves. My brothers and I just rolled with it for we knew there was nothing we could do. Mom and Dad did not have a clue how we were going to afford a decent Christmas meal.
Not wanting to get beaten by our circumstances, my brothers and I thought of ways to make our holiday still a bearable one. To give gifts to my family, I made scrapbooks for my parents and bought some discounted comic books for my brothers. Our middle sibling, who had been going house to house with his friends for a week singing carols for money, gave all his earnings to Mom so she could buy food for Christmas Eve. Our youngest, who was only six at the time, took out our old yuletide decors and asked me to help him put them all up. As we did, we played Christmas songs on the stereo. Suddenly, the pain of losing our grandmother did not hurt so much anymore, and neither did the sting of not having a lot when everybody else had plenty.
The morning before Christmas, Mom woke us up beaming with a smile. She told us to come down for breakfast already. Apparently, she and Dad just got a
pleasant surprise. When we got to the table, we found a big basket of groceries there given by Dad's boss. In it were ham, cookies, chocolates and ingredients for spaghetti and fruit salad. There were also a few boxes of roasted chicken beside the basket, all smelling good, given to Dad as gifts by some of his assistants at work. We all started grabbing plates and taking our places around the table.
As we finished saying grace, we heard a knock at the door. I opened it and was pleasantly surprised by the sight of one of my father's recruits bearing a huge bag of pastries. Dad came to my side, initially wanting to refuse the gift, but the giver insisted, saying it was a token of gratitude from him and his mother.
"We're sorry about your loss, but we hope the kids will enjoy these treats," he said. I looked at my father pleadingly, and he caved in, taking the pastries and saying thanks.
A couple of hours later, one of the bricklayers came by giving tubs of ice cream to our youngest. Later on, a carpenter arrived with boxes of soda and liquor. Then someone else brought over a crate of assorted fruits. Several other people stopped by that day, all giving food until there was no more space left in our kitchen. We had never seen so much food in the house! It was as if we were about to throw a party for the entire neighborhood. Indeed, we ended up giving some of the cooked meat away for we knew we would not be able to finish them all. That night, we went to church and thanked God for the blessings that just came.
That Christmas is memorable to me because, for the first time, just when we had nothing else, the Lord Jesus Himself made us feel its true meaning. If you give love away, love is what will be given back to you. With this, I hope that you will have your Christmas miracle too.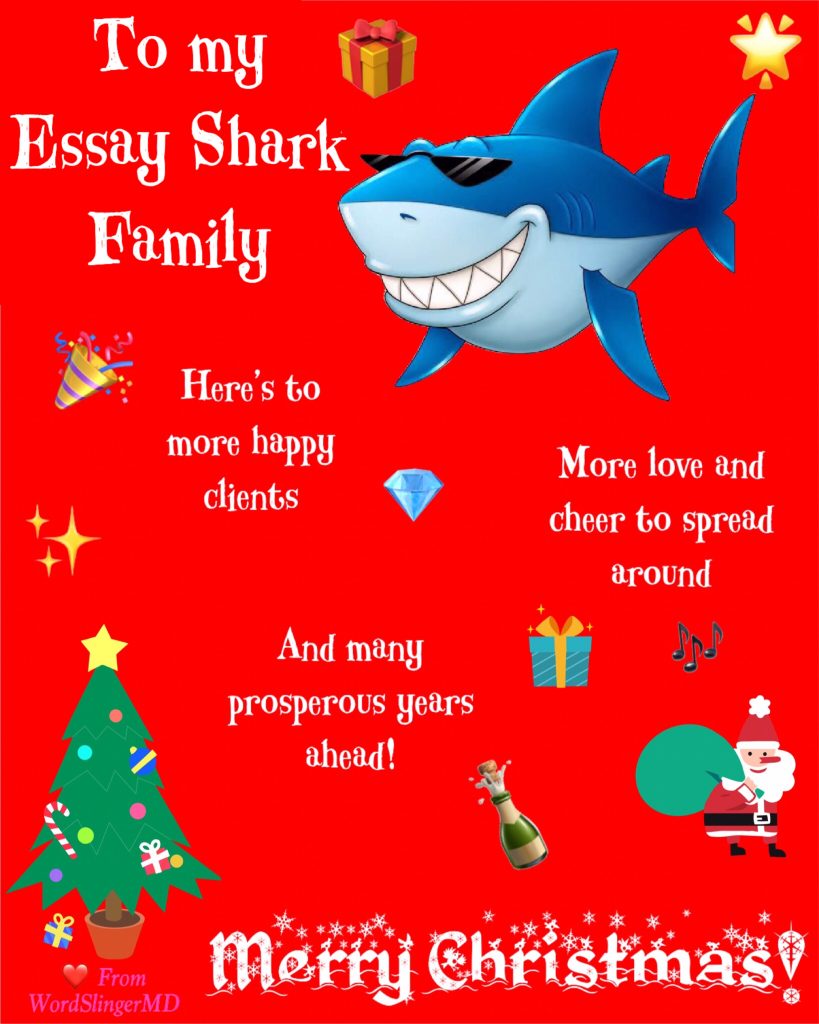 Story from rian2525
One of the most interesting gifts I have ever received as a Christmas present was a peanut butter jar from my nephew. The funny thing is that it didn't contain any peanut butter at all. Instead, it was full of coins which he saved up the entire year. He said it was his own way of giving back for the kindness I always show to him and said that I am his favorite uncle.
For EssayShark, I wish for the company to have more blessings and opportunities this holiday season and in the coming year. Simply being a part of the team as a writer is already an appreciated Christmas gift. Thank you and Merry Christmas to all of you!
MERRY CHRISTMAS from writereliteshark
All over the world, Christmas is a season of sharing. It is also a period for merry-making, soul searching, refreshing, and reflecting on the ending year while planning for the future. In 2008, my aunt Mary gave me Wangari Maathai's "Unbowed" as a Christmas present. It chronicles the life of the late Nobel laureate. The book is one of my treasured possessions. Through Wangari's life, I have come to mirror my own. The major lessons from the book are that as long as we live, we must pursue our dreams while committing ourselves to better the lives of others through service and sharing. She overcame poverty, societal stereotypes, and barriers to inspire movements of environmental conservationists and civil rights activists. Her life was a true manifestation of the Christmas spirit.
I wish Essay Shark's staff, writers, and customers a merry Christmas and a Happy New Year 2016. May everyone associated with the company find joy, peace, and fulfillment during this festive season. Hopefully, we will emulate Professor Maathai by sharing with others and serving our respective communities. I look forward to being part of a rejuvenated, bigger, and more successful company in the coming year!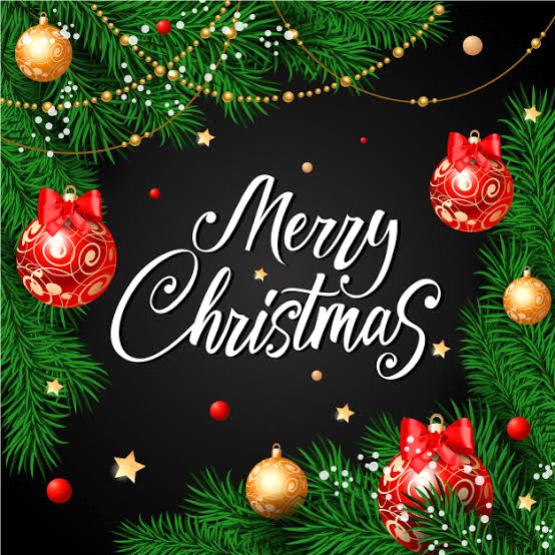 Happy holidays from EssayShark team!